On March 18th 2020, three days into theatres closing their doors, I was feeling frustrated. My next West End play (The Watsons) was about to be cancelled, there was no telly work. How could a voice actor for hire be an asset to the collective? That afternoon, I asked for requests on my twitter, @exitthelemming: if anyone wanted me to read a poem they liked, I'd record it for them.
The floodgates opened. 24 hours and 450 suggestions later, I gulped, made a spreadsheet and plunged in. Day One was Thomas Hardy (The Darkling Thrush), Julia Donaldson (I Opened a Book) and Marriott Edgar (The Lion and Albert). At the time of writing, we're at 139 poems – nearly a third of the way through the list. I do a little intro to each one. I'll attempt most things, though all poems by Black and Asian writers are read by actors of colour. I try to include one female poet every day, but far fewer have been suggested. More than twenty other lovely people have helped to read; I balance my own voice with theirs.
Because I don't have to choose the poems, only group them, the job of curating is just about doable. Every so often I think of a poem nobody's asked for which would make a brilliant companion, but on the whole the choice is as useful, broad and surprising as you could wish. Quite a few big 19th Century guns, a lot of Larkin and Auden, some surprising omissions (no Dulce et Decorum Est, no Rossetti's Remember). Most seem to take on special significance – of silence, or appreciation, or fellow feeling – during lockdown. Some famous poems demand new attention (To Althea from Prison: "Stone walls do not a Prison make, nor iron bars a Cage'), some I've read for the first time have knocked me sideways (Neruda's Keeping Quiet, Michiko Dead by Jack Gilbert), some that work quietly, like Mary Oliver's Wild Geese, turn out to be hugely popular.
---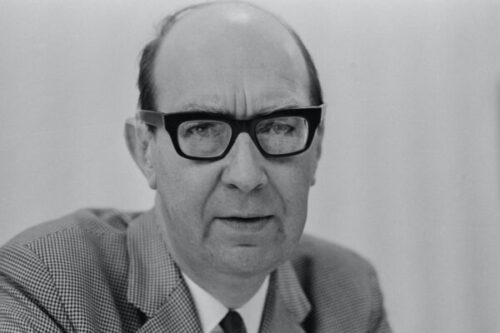 ---
When I started in early spring I needed fleece-lined poetry reading trousers; now the May moments heading out to the duvet hut at 6AM are some of my favourite of the day. I record for an hour and a half, trying to avoid tubes, recycling trucks and too much birdsong, then edit and prepare the posts for another two hours or so. I do three takes of each poem, and get happier with them as I go – but when I start editing, I invariably find the third take is too 'performed' and end up going back to take one or two.
The project throws up its own patterns. Love poems on Mondays, a long narrative poem for children every Saturday, and when someone asked for the words to Kate Bush's Cloudbusting, doing a song lyric every Sunday became a thing. It can get quite eclectic – last Sunday we had PG Wodehouse read by me, Benjamin Zephaniah read by Paterson Joseph and The Prodigy's lyrics to Firestarter, which are fourteen lines long, read as an old-style Shakespearean sonnet (me again). I've tried to contact all the living poets I read, and those who've come back have all been super-supportive, most saying "Take your pick", some "You can read one", but none saying they'd rather I didn't try. No money is changing hands, so the commercial value of the project is zero; later I may ask for donations to the NCA.
---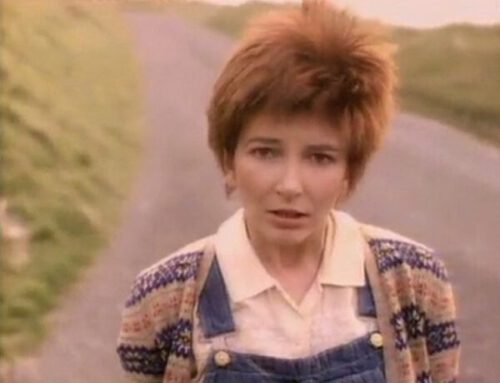 ---
I post three or four readings a day (except on Shakespeare's birthday, when we did seven sonnets, read by Eddie Redmayne, Juliet Stevenson, Adjoa Andoh, Emma Fielding, Kobna Holdbrook Smith, my Dad and me). They seem to be having a good effect – many people have written saying that listening has become part of their day, and others that it makes them feel less alone or has really turned them on to poetry. I'm very pleased with the response.
I think of it now as a poetry jukebox. Some floor-fillers, some rarities, the odd surprising B-side. After judging the Forward Prize a few years ago, I felt slightly slim-volumed-out. This has really recharged my batteries.
Six weeks from the start of the project, on a day reading William Blake. William Stafford and U A Fanthorpe, we hit 100 000 listens. Go on, add one.
---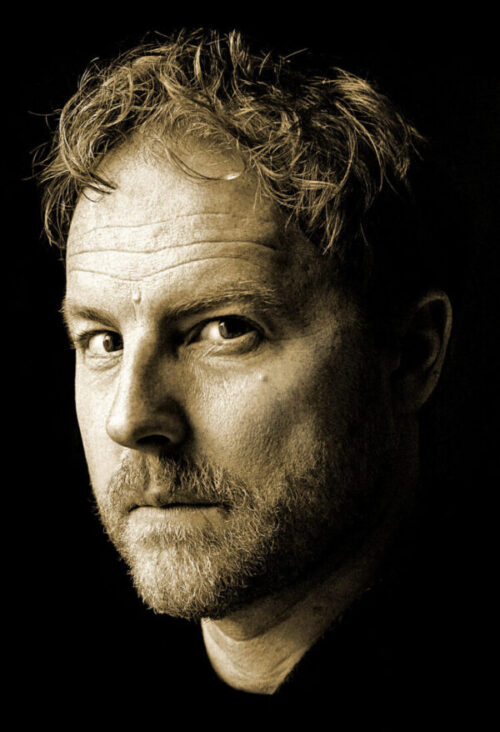 ---
Samuel West is an actor, a director and Chair of National Campaign for the Arts. He set up Pandemic Poems in response to the 2020 Coronavirus crisis.
The full jukebox of pandemic poems are available here