In October, the Arts Council and the DCMS announced the list of arts organisations who had been successful in their applications for the Culture Recovery Fund (CRF), offering a short-term lifeline to arts, culture and heritage in this country.
More than £500 million has now been allocated from the Culture Recovery Fund to nearly 2500 cultural organisations and venues of all sizes, including cinemas, heritage sites, museums, circuses, festivals and comedy clubs across the country, to help them plan for reopening and restarting performances and programmes.
Many NCA trustees have applied to the CRF on behalf of the organisations that they head or work for in senior positions. During the last week of October, Chair of the NCA Samuel West spoke to three of them about the year so far, the details of the Culture Recovery Fund, and what lies ahead now that they've received help.
These conversations happened BEFORE the Prime Minister announced a second four-week national lockdown from 5th November. This will no doubt affect many of the brilliant, hopeful plans that were discussed.
---
Sarah Gee is a trustee of several charitable arts organisations including the dance company Motionhouse and the Royal Philharmonic Society (as well as the NCA). Since March, she has been fulfilling her trustee responsibilities by making sure those charities remain afloat. She splits the majority of her "day-job" time between running and working for Indigo, a cultural consultancy, and acting as part-time Chief Executive for Spitalfields Music. Sarah was speaking with her Spitalfields Music hat on for this interview; they were awarded their CRF grant the previous week.
Amit Sharma is Deputy Artistic Director at the Birmingham Repertory Theatre. As part of the senior leadership team there, Amit focusses on talent development, creative learning, equality and diversity, as well as supporting the overall artistic vision of the Artistic Director. Through the pandemic, Amit was put on both furlough and part-time furlough, but he returned to work fully in September and since then has been recalibrating the Rep's talent development, their creative learning, and helping them become a civic building even more than before.
Yamin Choudury is Artistic Director of Hackney Empire in London, where he sees himself as having two main responsibilities. First, ideologically, his job is to impress upon the industry the ethical and moral ambition of the organisation. Second, his job is to protect the resources of the organisation – to protect salaries and people, so that even if he had to leave tomorrow, Hackney Empire would have the staff and money that it needs. At the time of the interview (Friday 30th October), Yamin was concerned that the country was heading for its second lockdown, which would put the theatre and its shows opening in November in a very difficult position.
---
Sam: Tell me a little bit about your organisations. How big are they, for instance, or how big were they at the beginning of the pandemic?
Sarah
In terms of people, it's around 5.4 full time equivalent staff at Spitalfields Music, but we work with lots of freelancers – composers, music leaders, and lots of performers. We were founded in 1976 and we exist to "bring extraordinary music to unexpected places" in the East End of London. We run an annual music festival and a year-round events programme, we run learning and participation work in the local community and we act almost as a sector-support organisation, in that we train people who want to be music leaders in the community – we've been doing that training for over twenty years now.
Amit
We have three spaces at the Rep: the House (over 800 seats), the Studio (close to 300 seats), and the Door (150 seats). We have 130-odd people working with us and in these spaces, we try to put on as much as possible for our wonderful West Midlands and Birmingham audiences to come and see great culture and great art.
What happened to your staff during lockdown? Did you furlough anyone?
Yamin
The Hackney Empire staff has been decimated. We furloughed as many as possible. We knew very early on that we weren't going to be able to sustain simply on furlough so we took redundancy measures very very early on and some people agreed with that and some people disagreed with that.
We were trying to extend notice periods where we could – but also as a way of trying to give people a heads up. And I think one thing that has really been beneficial to me and Jo – Jo's the Executive Director – is that we came into our jobs walking into a deficit, no reserves, very little in the bank and invoices coming in. As a team we've managed to turn that around but we've had to have that famine mentality the whole time.
Sarah
We had two members of staff that we couldn't furlough to begin with because they started too late. There was a cut-off point – where you needed to be on the payroll by a certain date.
Three other staff members we furloughed as soon as we could because their roles just weren't there during lockdown. One, for instance, is responsible for marketing and without a festival and events to market, there was no work to do. And others were in charge of delivering work in schools and care homes, plus planning training workshops. We tried to engage with our schools – we've got a group of schools that we've been working with, in some cases, for twenty years where we have really close, wonderful relationships – but the digital poverty in Tower Hamlets is extreme. I know of stories of families with three kids working off one mobile phone on pay-as-you go data and that is how they were trying to school the kids. And that phone is Dad's phone, who is a shift worker, and so that phone disappears when he goes to work – but still they were trying to school the children. That makes me want to weep.
We had some strategic part-time furlough so not everyone has been on furlough the whole time. In the end there were only two of us that haven't been on furlough: one who couldn't because of start date, and me: I'm actually on a contract for services, I am not PAYE so I couldn't be furloughed.
Amit
The vast majority of our staff were furloughed immediately, including me.
The restrictions of not being able to work in a time of crisis have been difficult, but the added thing that we've felt at The Rep was about the people who don't work within the organisation. I am very conscious of all the artists that we collaborate with and who are our colleagues and friends – we have a great responsibility for them. So, at times, it's been hard to communicate clearly to people who aren't within the organisation exactly what's going on.
Amit, what proportion of people at Birmingham Rep have been made redundant?
Amit
All in all, restructuring has probably affected around forty-five posts – half of that figure has been people who have, sadly, had to leave the organisation. Others have reduced hours or gone into new roles, adapted for the situation. This was all under the cloud of not knowing what would happen with the CRF. The funding came at a good time – but it feels like we have always been playing catch-up. The staff who were made redundant or who were re-jigged into different roles through various interview processes have been incredibly patient and incredibly understanding that these are not decisions we are making out of choice, but out of necessity.
Tell me about the process of applying for the Cultural Recovery Fund. There are both loans and grants available, is that right?
Sarah: Loans were only for bigger organisations with substantial requirements. We applied for a grant and we got £93,772. It's exactly what we asked for, which was amazing.
Sam: Very good of you to keep it to the precise amount! You could have rounded up to £100 000 and maybe they wouldn't have been any the wiser!
Sarah: It's true but I've sat on grant-giving bodies before and I am always really suspicious about round figures. I'd much rather see what it really costs.
Amit: The Rep received a £1.3 million grant and there was never really much thought of going for a loan.
Yamin
Hackney Empire received just over £500,000 – which is what we asked for. Everyone I have spoken to either got what they asked for or didn't get anything. I don't think there was much to and fro. With the previous Arts Council bail-out in July we asked for a specific amount and we got less than a third. The to and fro with ACE is often expected. I think with the CRF, if the ask was cogent and felt urgent, you got the money rather than a different amount. However, the issue with places like Hackney Empire, is that having been burned historically and received lower than we'd asked for – we were very conservative with our ask. We were much more conservative than some of our peers. We're very grateful, but when you look at some of the figures that have been requested by other organisations, it does feel a little bit like we've missed a trick.
Sarah
It's worth a note of praise to Arts Council England because I think they were enormously responsive very early on; this is actually the second extraordinary grant that we've had from them. They were extremely quick at distributing their emergency fund earlier in the year. And I feel for them because they've not had much of a holiday! They must be knackered as they've been thinking and innovating constantly. It must have been hard, but they've managed it.
The Culture Recovery Fund itself was a slightly different process from normal because it's government money that the Arts Council is handing out, so there were slightly different questions being asked – they were fine, it's just for those of us that have spent years making applications for our own organisations, they wanted information in different ways and very often they wanted the same information cut three different ways, which was a little bit frustrating, but one gets used to doing that sort of thing.
Yamin
For me it's interesting that the first Arts Council emergency fund from earlier in the year didn't have a single question about diversity, nor a single question about empowering freelancers and not a single question about what your workforce looks like. I thought that was incredibly short-sighted, and has made me actually more critical of the Arts Council in the last six months.
There were two rounds of funding – did you go for the first or the second and why?
Sarah
We were strongly advised to go for the first round if we could. The deadline was in August so some people might have been away or might not have been able to get crucial information together, but where it was possible everyone was encouraged to go for that. I know this sounds privileged and a bit grumpy but we've had so many emergency funding application deadlines that there hasn't been any time to take a break at all. I haven't had more than a day off since this pandemic hit in March – it's relentless and it's exhausting, but personally I have had money coming in, while so many creatives have had no support. Ours is a tiny organisation compared to Amit and Yamin, but you're still very aware that people's livelihoods depend on your ability to raise money, to network, to speak to the right people, and to keep the profile of the organisation up.
Am I right in saying that you are not able to apply for the Culture Recovery Fund in order to produce work – it's money just to stop the organisation going to the wall?
Sarah
It's a mix. It was to enable us to put our festival online, which means we can give more work to freelancers and ensembles, and to enable us to trial some live events in the Spring. This money only covers between October and March, and has to be spent by the end of March.
But some of it is also to set us up with the right skills and infrastructure to be able to move forward. Like many organisations, we didn't have massive digital expertise – we could embed YouTube into our website but we couldn't do any streaming and had no way of charging people for that. Even organisations like the National Theatre or the Royal Opera House weren't necessarily geared up for beaming into people's living rooms; it's very different from a cinema broadcast of a live relay.
Yamin
The CRF is to subsidise the OPERATIONS of an organisation, not to invest in artistic innovation. BUT, operationally, it is there to build the resources that you need to innovate artistically. Some people did say this is what we need for the art. Good for them. But I think you needed to have the brand and the legacy of being too important to British arts and culture to lose, to be able to get away with that.
The guidance we've been given is that it needs to be spent by March. But it's a bit woolly as well. I think some of the language that was used on entering an application – people took different things from it. For some people it was about building up reserves again. And some of the big, big names within the sector literally said fuck it – don't tell us not to apply to present art, we're applying to present art. And they still got the money. That's a good thing.
Amit
Yes, our grant will take us to the end of March. The way that our funding model works is that 80% is income generation – box office, hires, bar/restaurant. Only 20% is funded by ACE and the local council.
Sam
And that was what we explained when we launched the Arts Index earlier this year – that income generation is very much higher in this country than it is on the continent, and so once you've got organisations, through their own effort, to survive on earned income, you then put them in a particular difficult position when they can't earn any of it!
Amit
It feels like at the Rep, for ten years, we've been really shifting the business model to earn that income, because we had 70% cut from local council funding – this is pre-my time – and the Rep really responded to that new business model. But it only takes a pandemic for all those cards to fall. The idea of the new model was great but we're now in a position where – guess what? – we're relying on the state to keep us going to the end of March 2021.
Yamin
Generally Hackney Empire is 11-14% subsidised by Arts Council depending on the year – on how well or poorly we do. That 86-89% fluctuates seismically depending on what kind of year it's been, but that 86-89% has all gone. We were in a much better position than we had been in back in 2018 – when lockdown hit, we had no deficit, and newly positive reserves. It was a good position to be in. So that really has tided us over. But we're basically in 2021 now; I think, as a sector, we're being a little bit short-sighted. And in some ways we have to be – how can we focus on tomorrow when today is such a shitstorm? But I am really worried, more so now than ever, about what's going to happen next year.
---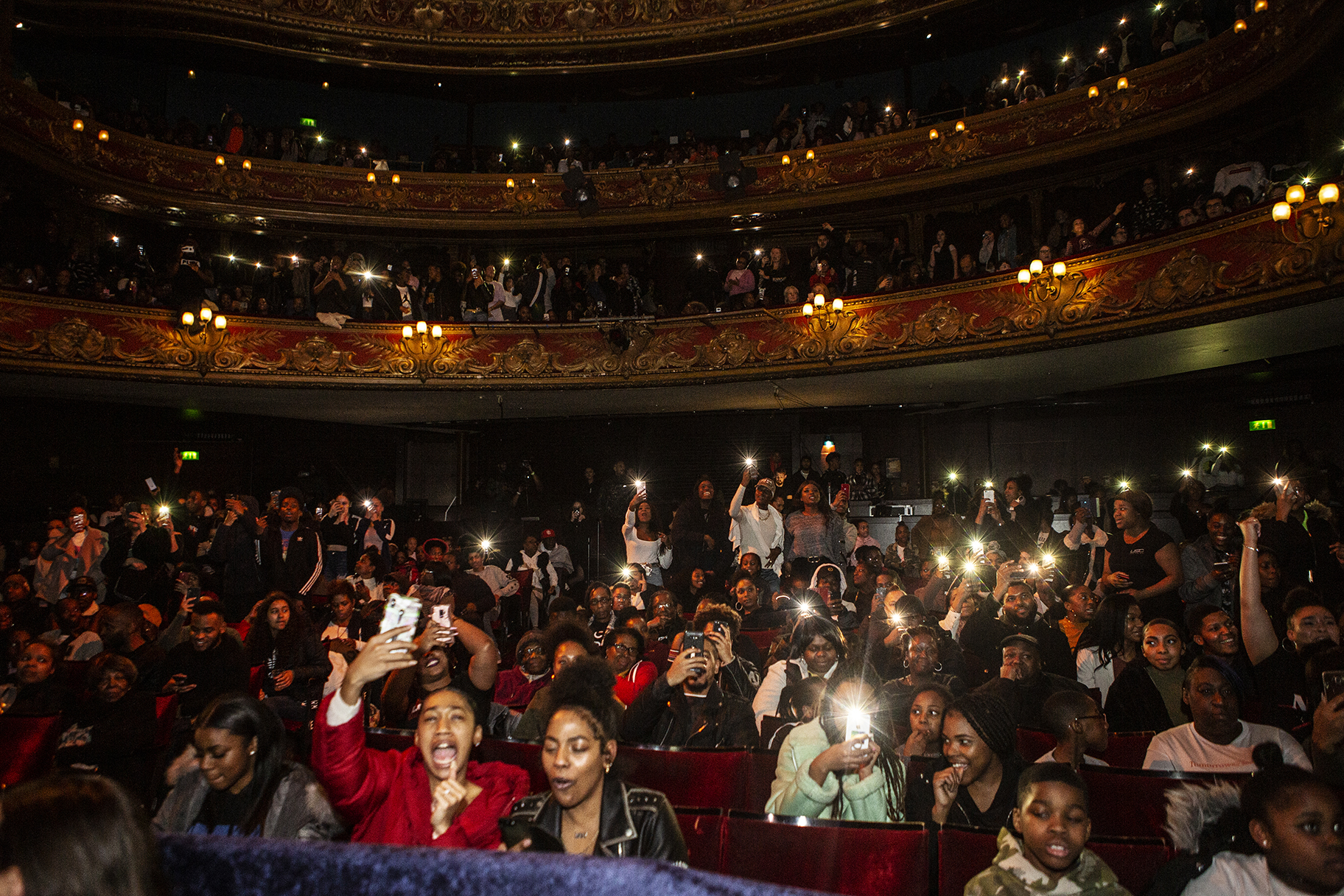 ---
There's been a certain amount of possibly stirred-up controversy about the idea that you weren't going to get any money unless you show the right type of gratitude. Have you all felt that?
Yamin: Well, the emails have been leaked. We were told very clearly how to express how thankful we were.
Amit: We can be thankful for the money but I don't think we necessarily need to toe the party-line and do as we're told. I am thankful to be in a job right now. To thank people for giving us money – you just have to look at what the Rep means to the city and to the region. It's a good investment for the government, what we're able to generate in the local area in the coming years will make the £1.3 million a speck of dust.
Sam: It's one 10 000th of what they spent on the Test and Trace app.
Amit: and no-one's been very thankful for that have they?
Sarah
I've been quite cheesed off by some of the stirring up on Twitter about this. As part of our award letter, we were sent suggested wording and given images we could use or frames that we could put over one of our pictures so that it was nicely branded up. Other funders do that. We always feel grateful for support and if someone makes it easier for me to say thank you, then I haven't got a problem with that. Frankly, it saved me a ton of time as it provided a checklist of different government departments to thank. It wasn't saying I can never criticise the government in any way, shape or form ever again – they're two entirely separate things.
Yamin, you put out a brilliant statement about what the CRF meant to you and the Hackney Empire and it was one of the most effective and moving expressions of gratitude.
Yamin
I took great umbrage in being told how to respond. So I was very clear that we're going to use the key words like 'gratefulness' but I want people to understand that essentially this is a band aid for a gunshot. That takes nothing away from its importance, or how grateful I know that the sector is generally to have received these pots of money. But there is so much more that is going to be missing over the next nine months financially and organisationally in terms of resources. It goes in no way to answer properly what's happening to freelancers. And so my statement needed to sum up that yes the sector – in terms of organisations and venues – will be grateful, but there's a huge amount that still needs to be done.
Sam
Yes, I've been worried about a building/artist division. But speaking to Artistic Directors, many explained that if they as a building gets £100 000 to spend on shows then they sometimes end up paying £170 000 to artists. The buildings are multipliers. It funnels a lot of money out to the people who work in the arts.
Amit
We did a bit of work to properly understand the finer details of where the Rep's money was going and 120% of our subsidy went on freelance artists.
Sarah
We're not only employing freelance performers and composers, plus the supply chain to support them, but in our case there are also freelance music workshop leaders. And one of the things we're doing for those workshop leaders is providing training, because they are going to go back into schools where they are dealing with kids that are traumatised and teachers who have experienced really horrendous things. In effect, we're giving them their own set of PPE, including PTSD and trauma training, so they know what to look for and how to cope with it.
Yamin
I do think there is an increased awareness of this potential conflict. However, a lot of it is still happening in the talking shops. Freelancers Make Theatre Work have done amazing active and tangible work on this. But the venues, mine included, are the talking shop part of it all. The question that has to be asked in the future is why it took a global pandemic for theatre to realise how important freelancers were to theatre anyway. We've always been so focussed on the hierarchy of theatre – the senior producers, the artistic directors, the executive directors, have all so often taken up the spotlight that actually the nuts and bolts, the workers, the real meat and potatoes of what theatre is have been sidelined since the beginning.
And that's the question that actually has to be answered and rectified. Where do the power bases lie? Why is the Arts Council incapable of directly assisting freelancers at this point? The answer is because organisations and venues have always been seen as the star on the Christmas tree, and so that's where the investment has always been. And the Arts Council has been the governing body which has cut up the pie in such a way that has made the organisations and venues responsible for the wellbeing of the freelancers. That's wrong. Our governance has to be 360° and be responsible for the whole sector. And that's what we've never figured out how to do, and never questioned properly.
Going back to the process of the CRF and what the funding may or may not be for, it would be great to hear more about the work you are doing and putting on. Amit, congratulations to the Rep who have managed to put on a socially-distanced performance in the last few days. Tell me about that.
Amit
It was a collaboration with the Birmingham Royal Ballet, and we're really hoping that it's one that has a long term future. But we did it, we presented a show! And one of my own parts of it – if it's not too much of a horror to mention – was making a health and safety video with some other members of our staff for our audiences. Because, I felt as a disabled person, there's such a lack of information around, about how things are out there. The staff on the Rep are massive on safety and doing an excellent job of making sure everything is clean. So, we're getting the message out there that the rep is "Covid-safe". We've also continued to run our education and young people programme throughout lockdown – firstly online and now in schools and at The Rep. The only artistic activity to keep going!
Our BRB collaboration was a complete sell-out; we've got Rosie Kay coming up next week in the studio, which is a sell-out; we've got a company called Light Post which is part of a programme called 'Shifting the Dial' centred around young Black men. Light Post are a theatre company doing a play called CONSTRUCTED, which is set on a construction site. It sold out in five and a half hours, with a big waiting list. What's really wonderful is that there is clearly still an appetite for theatre.
What percentage of capacity do you have to play at in order to be safe?
Amit It's around 50% depending on bubbles. It's not income that is going to make any real difference to our bottom line. But it feels important to say that we can put on work, and we're going to put on work, work that is accessible to everyone. The three shows mentioned are really different and we're just hoping we can continue doing more – pulling back the tide of tier three.
---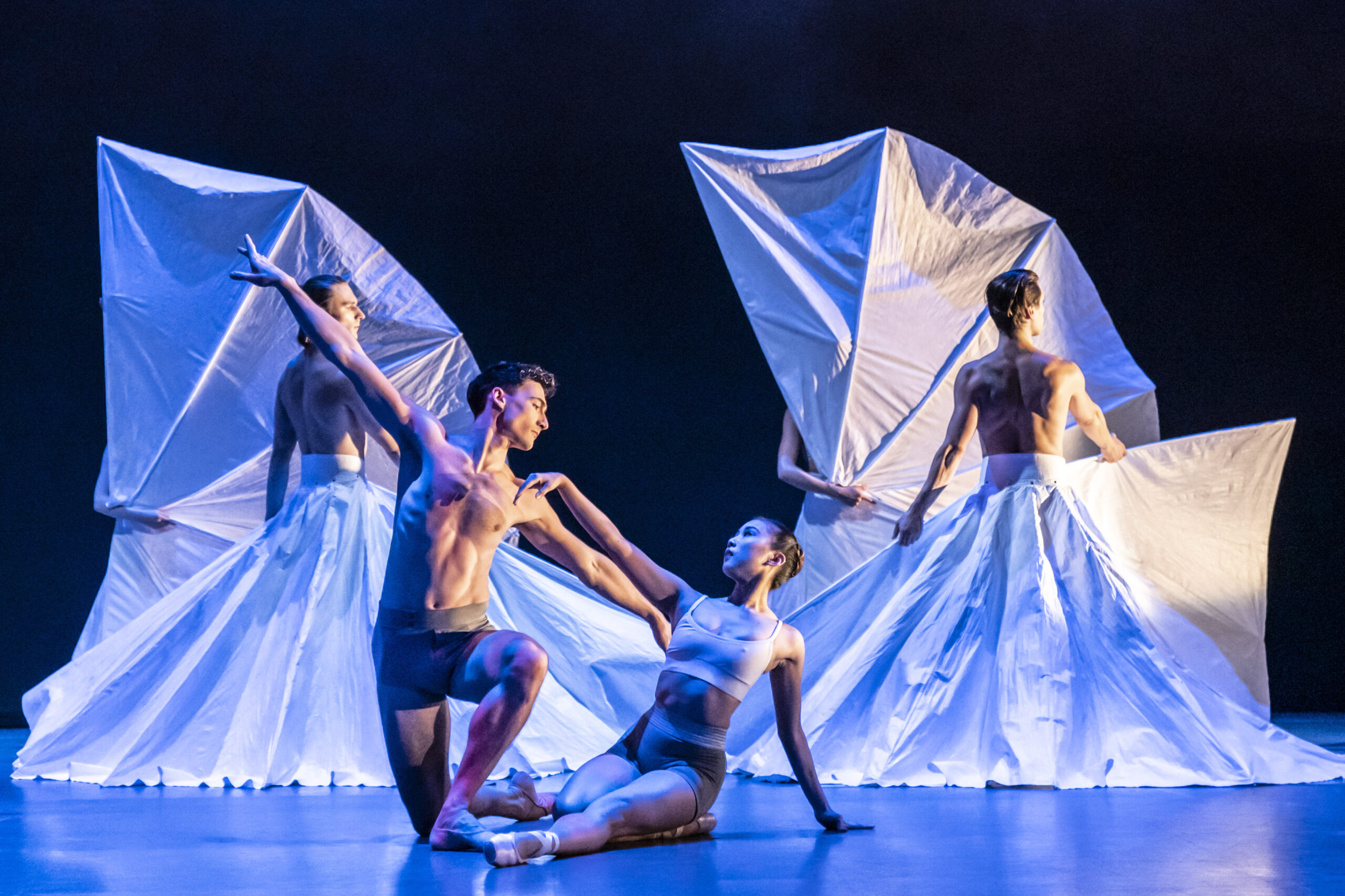 ---
And what's the plan for the Spitalfields Music festival?
Sarah
Well, we're on our third set of dates for 2020! We didn't run a festival in 2019 – we decided we'd take a Glastonbury-style fallow year – and then in 2020, pre-Pandemic, we were supposed to have a big "ta-da" reveal by bringing the festival back in June. We hung on until the very last minute because there was lots of government advice early on that said things might be okay by the end of May. And then we moved festival to November but couldn't run it all together – we spread it over several weekends to get the venue that we wanted. This year the plan was always to base it in and around Christ Church Spitalfields, where the festival started in 1976. But then it became increasingly obvious that the impact of getting people together in that way – when you don't control your own venue and are relying on third parties to keep venues covid-secure – would be too risky for our organisation to keep audiences, performers, staff and volunteers safe.
Since the interview, we caught up with Sarah on the festival, who added:
Given we're now into a new lockdown that would have covered all our live dates, I'm very pleased we opted to move to a digital version – but even then, getting the content captured and edited under these conditions is a bit hairy. We are nothing if not resilient and adaptable, and have to be constantly optimistic, even if we don't always feel it personally.
---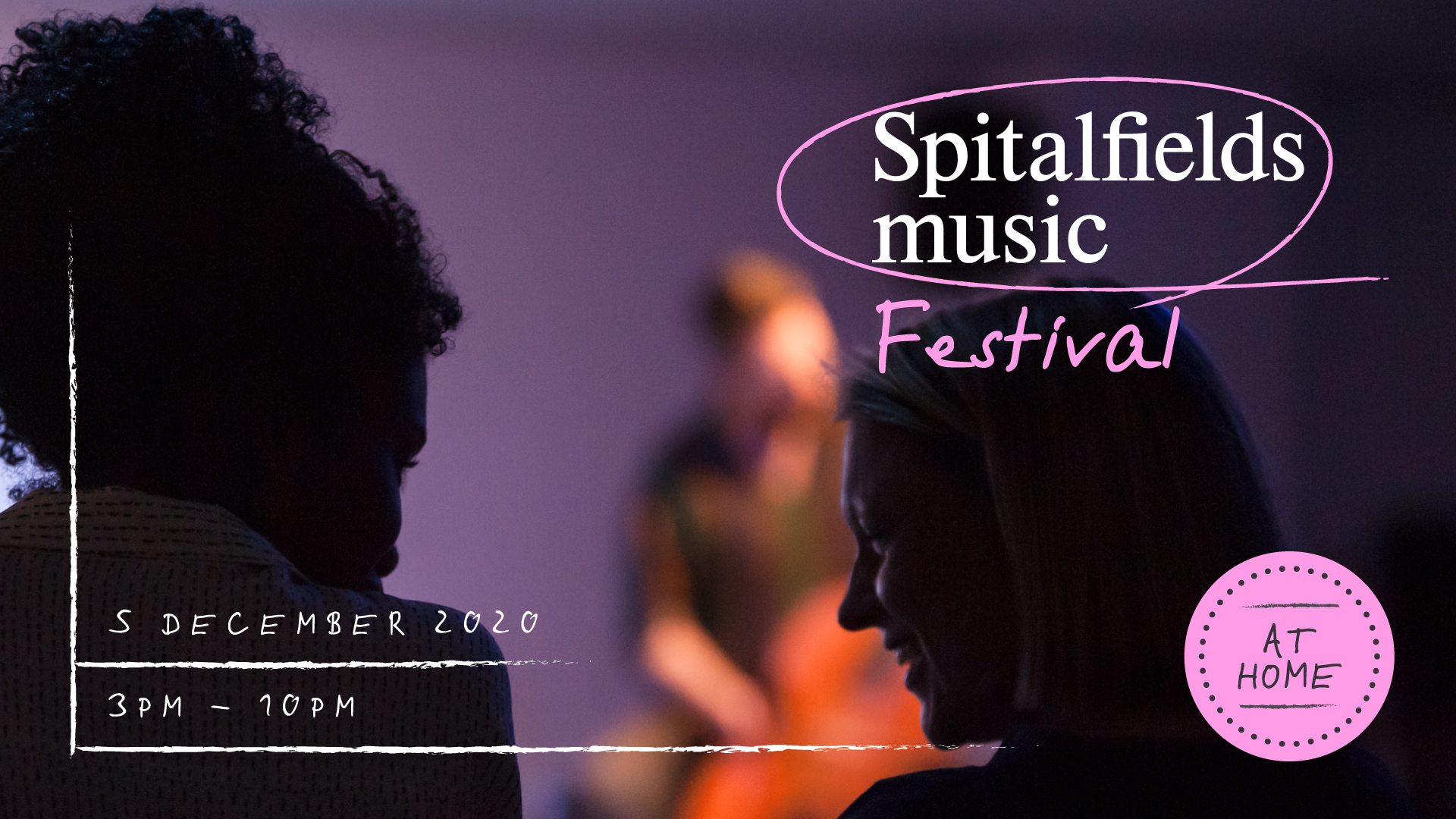 ---
Sam
Something that I think people who aren't involved in the creative industries or in the arts more specifically sometimes find it hard to understand: is that that you can throw open a venue, the government can say it's okay to do shows, but that's the beginning of a supply chain that extends out to security and lighting and costume and recording equipment and indeed making a venue covid-secure, which is sometimes out of your hands. And the show still needs to be rehearsed!
Sarah
Exactly! And over the summer it was incredibly hard to move anything forward. Key people we needed to book venues, run risk assessments, etc were all on furlough. But now the plan is to have a one-day festival on the 5th December and that's one of the things that the Culture Recovery Fund has helped us pay for. It's a day of a range of different things –something for everybody that follows us, we hope. We've got a re-imagined Black music and history walking tour of the East End; the fantastic author and historian S.I. Martin is leading that. It should have been in real life and it should have been with Chineke! Junior Orchestra popping up to perform along the way – we can't now do that, so we're trying to get them into a recording studio to record their moments or we'll record each of them playing from home and mix it.
We've got eight world premieres from women composers being performed by a pianist in London and a violin and viola player who are in Connecticut – so there's a lot of digital wizardry to make that happen, but we've got an amazing engineer who is based in Houston to assist with that performance, alongside the redoubtable Rita who is filming as well as performing .
We've got a recording with the Dunedin Consort, doing beautiful German and Italian baroque music. That's going to be filmed in Christ Church because we can get into the building with limited numbers of tech crew and performers and make that work. We also have Errollyn Wallen and Katie Melua doing a late-night song club – with their friends joining in via zoom.
Sam: Wonderful! Errollyn was one of our judges for this year's Hearts for the Arts Awards in February. This all sounds delightful.
Sarah: Yes, thank you. It costs probably four times as much and we can expect maybe a tenth of the income.
Sam: And of course, what you are doing – and however brilliantly it is being done – can feel like a shadow of real live performance. A very strong, important and creative shadow, but still. What this year has taught me is how much I miss the live.
Sarah: For so many people it's the coming together; it's the hearing it live but it's also about being with other people. It's about sitting in a room with a bunch of strangers, having a shared experience. I really miss that.
Amit
What's been really positive is we have been able to present work again. Because for the past six to eight months it's almost felt like – what do we do again? Everyone has been firefighting. So it was good to finally do something that the building is there for.
The thing about theatre, about working in theatre, is CONNECTION. I have seen people and friends who I can't hug right now. To not make contact is a horrible thing. Buildings like the Rep are meeting places not only to experience someone's story but also to meet and be with the strangers you are with. There is nothing quite like sitting in an audience with strangers and having that communal laugh for instance. The craft and the ingenuity of those artists – those writers, directors, actors, lighting designers, set designers and more, who in that moment have crafted something for that audience. And as we move into winter, people's physical and mental health with suffer from not having connection. It is something that theatre provides and it is what we need to find over the coming months – how to keep that connection going.
Yamin
My greatest joy from live performance – whatever it is, whether it's music or dance or theatre – my greatest joy is watching people's minds change. You go in feeling and thinking in one way and you go out feeling and thinking another way. For me, there's no experience that matches that feeling for instance when I experience something and I sit down and I go "oh fuck I had it wrong" about whatever range of issues. And so I think that too often, particularly in theatre – and this is a term I use quite often that I am not sure always makes sense – but we focus on the art for the sake of the art. As a producer, not as an artistic director, the art being excellent isn't a good enough reason for me.
Sam: The test for excellence is in some way just another prejudice.
Yamin
Absolutely and I think some of the work that I have loved the most, would be horribly critically reviewed, because there's not a critical infrastructure for that piece to fit in. It's literally a foreign concept to critics. But to the community it serves, it's amazing. And it's the only opportunity they get to have that. And so then, at that point, for all the opportunities of access and democracy that I am trying to fling out into the world consistently, at that point I become the bourgeois elite. And those are really humbling, reflective moments where I realise that we can all fall into the trap of wanting to decide what is valuable arts and culture.
I want to wrap up by asking – what do you think is going to happen next year?
Sarah
It's a good question. Spitalfields Music is fortunate because we're a national portfolio organisation – we get £70 000 a year from Arts Council England. That equates to 13% of our income, or it did before this pandemic, and everything else is fundraised or earned income.
One of the challenges we have at the moment is that a lot of the places from where we would normally seek support switched to coronavirus emergency funding. Some of that did go to the arts but inevitably a lot of that went to food banks and looking after children – and that's absolutely right. So we have to keep the organisation going for probably about six months and then we hope from that point forward some of the larger funds will begin to flow again for projects with our communities. It's a bit of an act of faith, we don't know whether it's going to go back to how it was before or whether it's going to be different, but we've got to keep trying. And we're planning next year's festival because you have to!
Yamin
For me the conversational part of this process makes me want to jump off buildings. Getting my hands dirty – you know for example for the NCA's Hearts for the Arts, it could be me and you, Sam, travelling around the country on National Rail with a shitty camera just to record some Vox Pox – that's brilliant, yes let's do it. Because that's tangible, that's a real manifestation of transformation as opposed to saying "we could try this" or "we could try that".
Sam: I'm sure that's the mindset that's going to get us through this.
Yamin
I think it's going to get worse before it's going to get better, but I hope that the last six months have taught us to collaborate more than ever before across different sectors within arts and culture. I hope that's going to reinforce the genuine urgency that there's going to be to consolidate going forward.
Amit
Thinking of the future is still hard. It's fantastic news that the CRF money has come and boy are we grateful, because we can't start losing our 'cultural institutions' – and I mean by that not just buildings but the people leaving the industry too. Hopefully the money will be able to help make conversation with local organisations, local artists to present work and to collaborate outside of the city. But it's really really hard to predict. March can come round pretty soon and we may be in the same situation again where we're going "where's the next block of money?" if we're in the same situation as we're in now. Hopefully we're not, hopefully the green shoots of a vaccine will be in place, and we'll have a test and trace system that is (ahem!) an exemplar of the world. It would help so much if we had those. There's a positive vibe going out that that happens. That's what will enable us really to bring our audiences back in and properly work together with our artists again.
---