We'll be publishing lists from our trustees. And we'd love to hear from you about the arts that have influenced your life.
---
Samuel West
Kicking us off is our Chair, Samuel West. His list is all post-World War II and, in the moment we find ourselves in, he has focussed on a ten that had political impact, and changed the way that we think about certain political issues.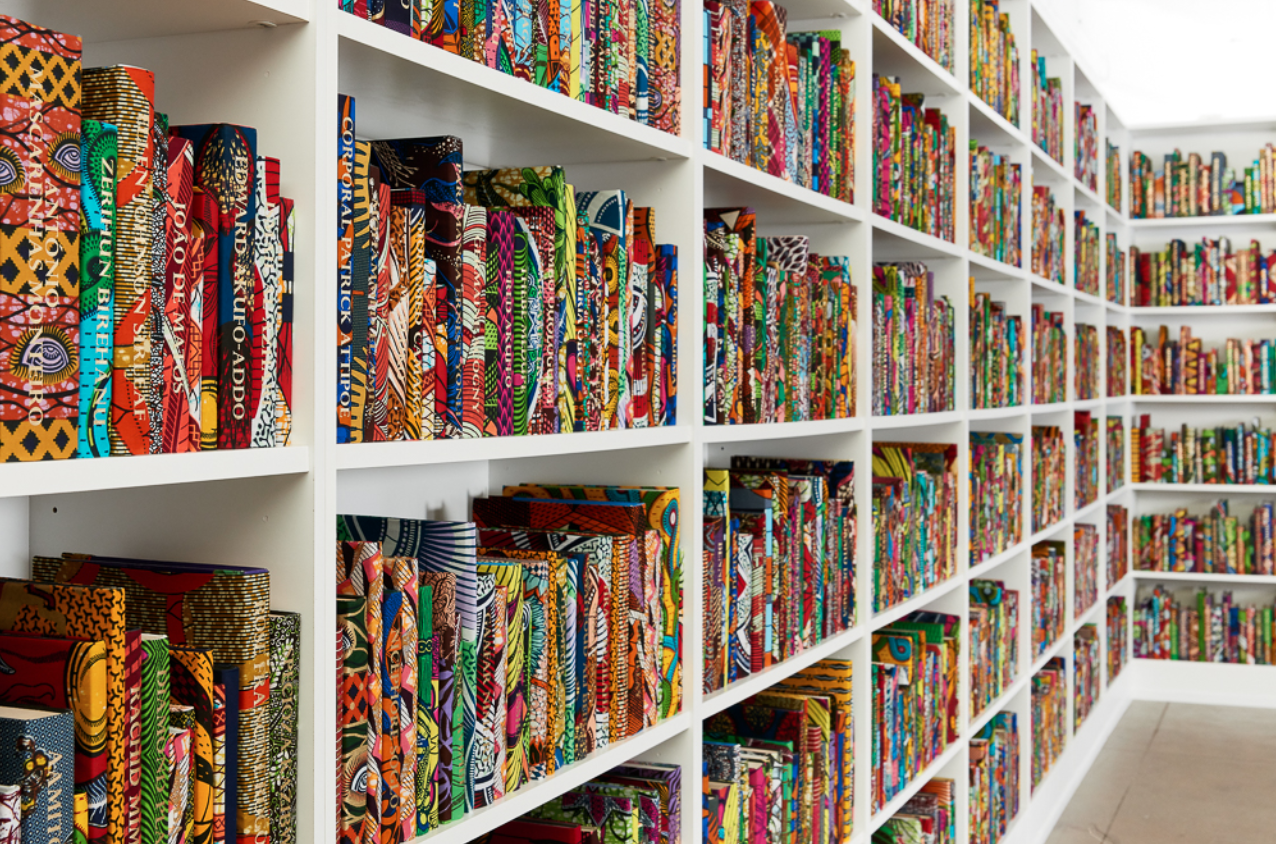 The British Library, Yinka Shonibare's 2014 tribute to UK diversity. 6328 batik-bound books containing the names of 2700 first- and second-generation immigrants to Britain who have been important to our culture and history. Bought by the Tate, which is good. It's an artwork we need right now; it's beautiful and it made me cry. 'Nuff said.
The Beatles sing All You Need Is Love on Our World, 25th June 1967. The first ever public performance of the song, on a live international satellite TV show with 400 to 700 million estimated viewers worldwide (the largest television audience ever up to that point). Only a year before the iconic Apollo 8 Earthrise picture, it brought vast numbers of humans together with complex technology and the simplest message.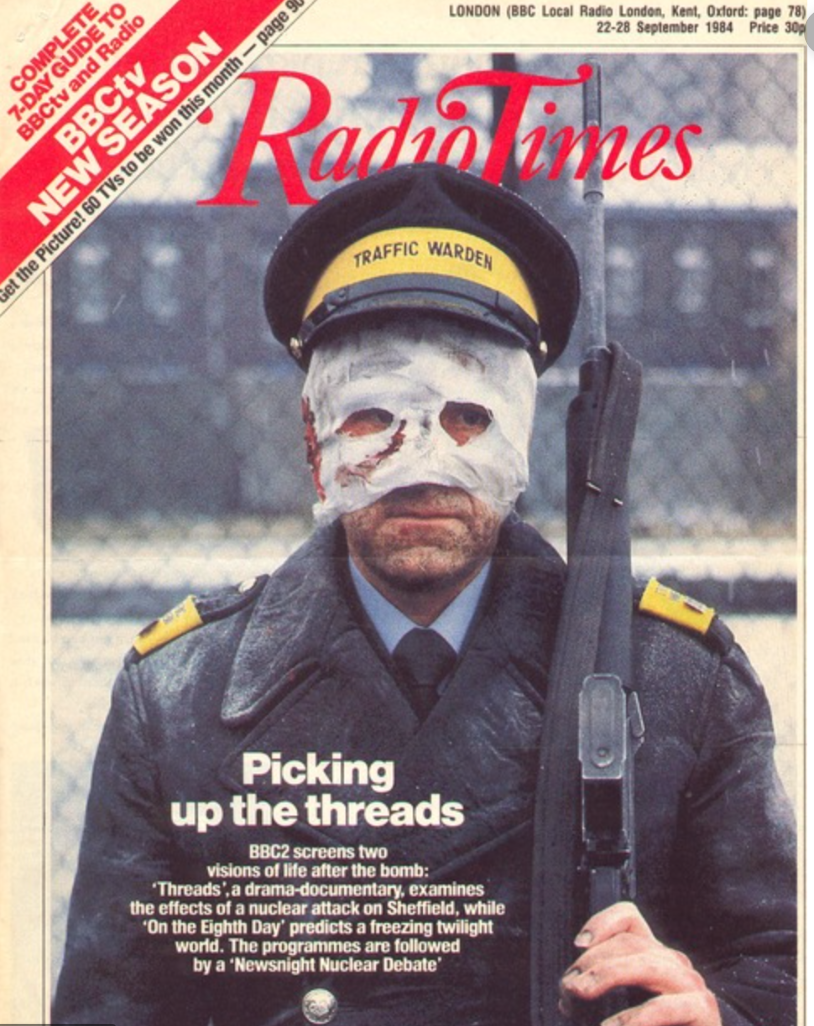 Threads, Barry Hines' docudrama about the effects of nuclear war on the city of Sheffield. First broadcast 23rd September 1984, with the iconic Radio Times cover of a bloodstained traffic warden holding a shotgun (those were the days). It coalesced all my teen angst about the arms race into horribly believable form. Not just a nightmare, it's a beautifully scripted, designed and performed work of art that still knocks me sideways.
Watchmen and V for Vendetta. In the late 1980s these two Alan Moore graphic novels began appearing on the tube, read unapologetically by adults for the first time. Contemporary anxieties about the rise of fascism helped comics move into the literate mainstream, and although the themes have changed, their subsequent influence on both science fiction and cinema blockbusters has never been stronger
Queen's Bohemian Rhapsody stays at number one for nine weeks, Winter 1975. The song, the video, the production; pop music just grew up. An important blurring of the snobbish line between 'high' and 'low' art.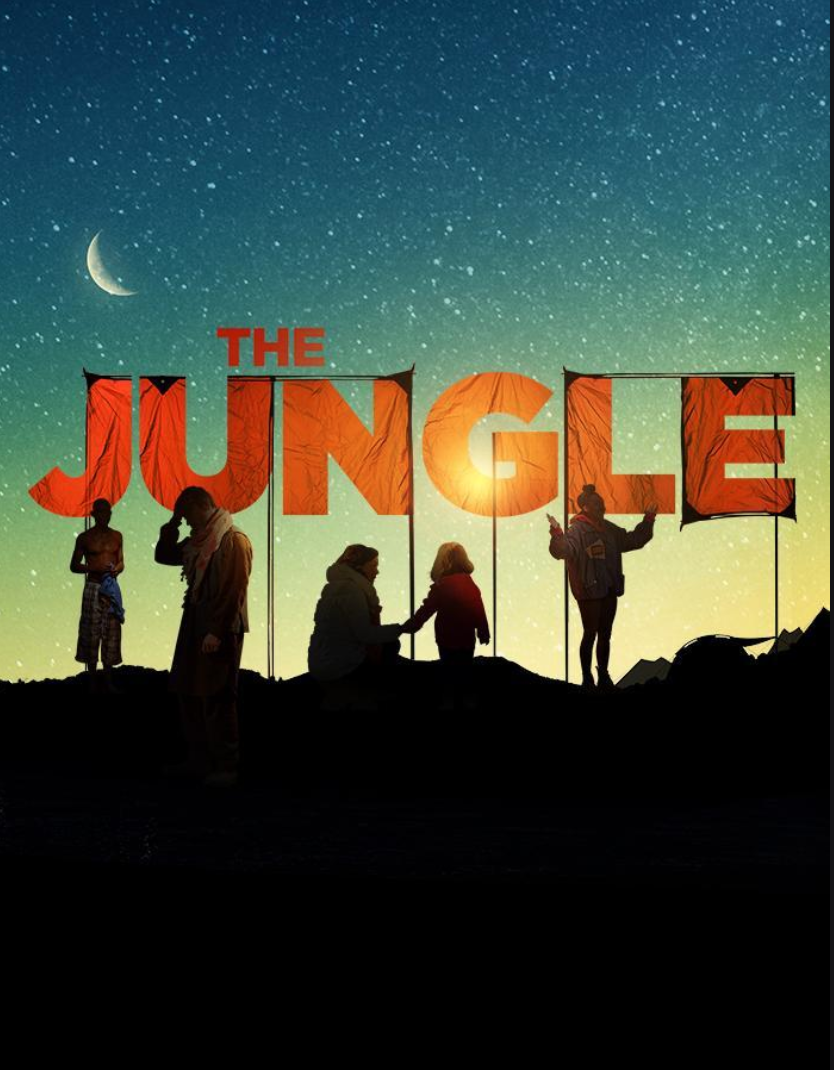 The Jungle (2017): a vivid recreation of the life of the Good Chance Calais refugee camp with a cast of 20, some of whom had spent time in the Jungle as refugees and had never acted before. It crystallised the anger at governments inaction in the face of a refugee crisis. After a sell-out run at the Young Vic it transferred to the West End and then to New York.
The last episode of Blackadder Goes Forth, 2nd November 1989. A masterful change of tone for the final moments of the final series; the Great War silliness turns to shock and a half-speed credit roll goes out to poppies and birdsong. Shattering genre-busting, which had a lasting impact on our view of trench warfare.
Cathy Come Home: Frequently called the best single drama ever made, Ken Loach's 1966 TV play had a new, realistic style, an unflinching eye and an unfashionable subject: homelessness was brought into people's homes. The charity Crisis was formed as a direct result of public reaction to the film.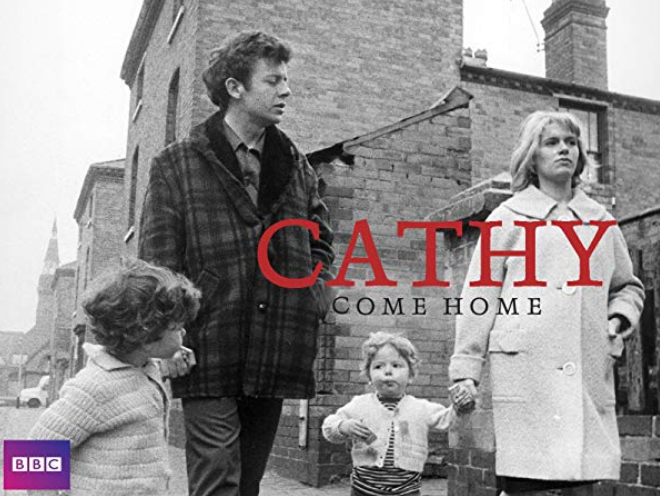 The Dead Parrot Sketch (Monty Python's Flying Circus S1 E8, 1969): Verbatim recall of many lines, practiced in the playground, is not my main reason for including this: at a time of great social change, it pokes sustained fun at the British squeamishness about death. Surrealism is a revolutionary movement; this is the closest that revolution gets to being funny.
The Satanic Verses (Salman Rushdie, 1988): Like many of his books, it's about the Indian immigrant experience in England. It was a losing Booker Prize finalist, but it's infamous now for inspiring the fatwa calling for Rushdie's death. He survived several failed assassination attempts; Hitoshi Igarashi, the book's Japanese translator, was murdered. The book was burned in UK demonstrations, which Christopher Hitchens called "the opening shot in a cultural war on freedom".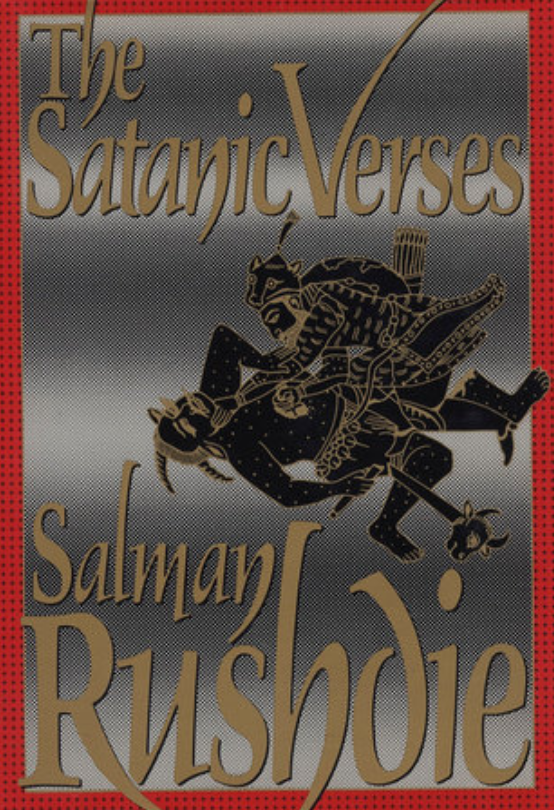 ---
Michael Smith
Like Sam's, his list is all post-World War II and, in the moment we find ourselves in, he has focussed on a ten that had political impact, and changed the way that we think about certain political issues.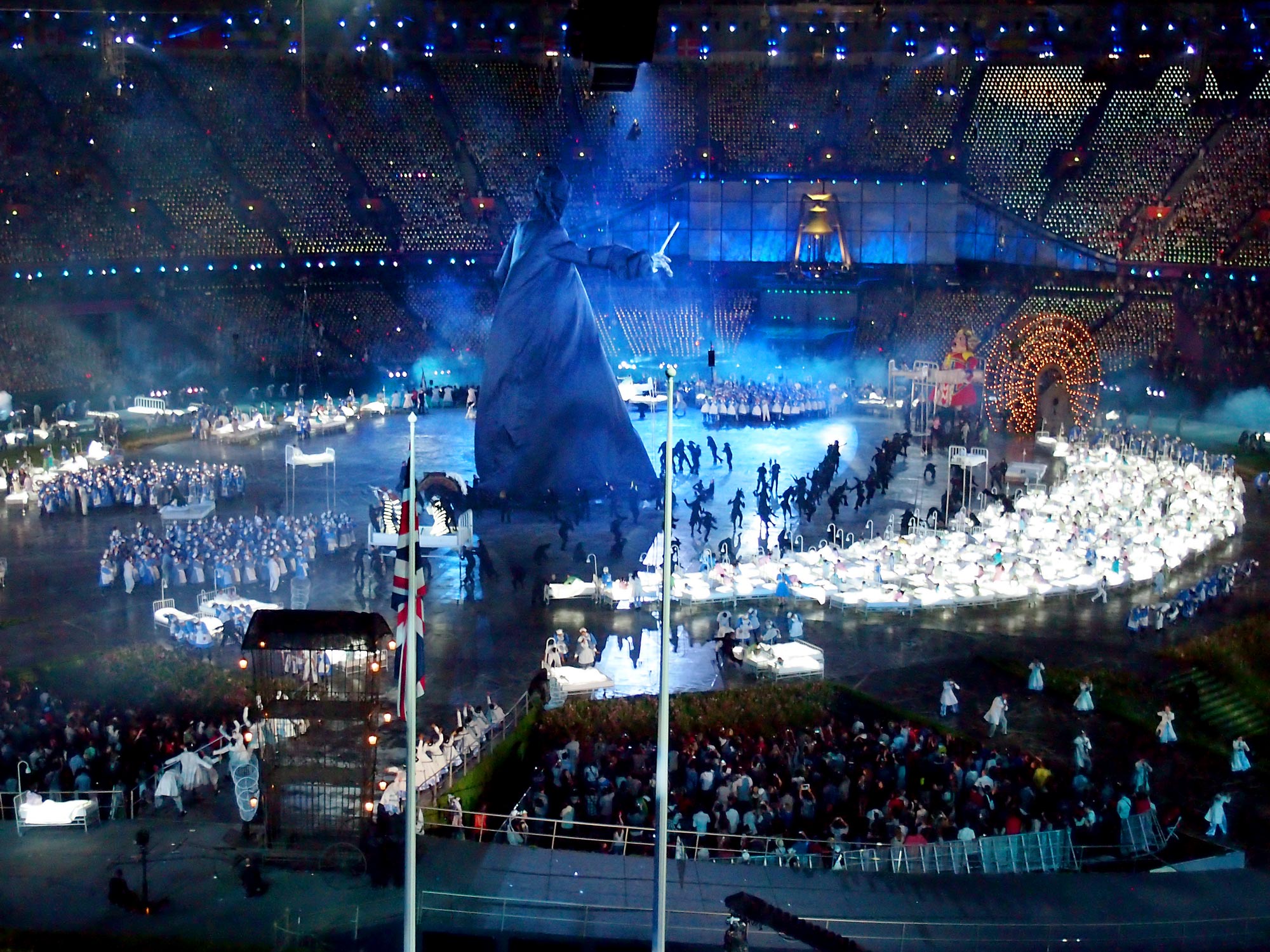 Danny Boyle's Opening Ceremony of the London Olympic Games 2012: The scale, originality and ambition of this performance confounded all expectations – a world-beating happening that showcased all that is exceptional about our Isles without shying away from controversial topics and and brutal history.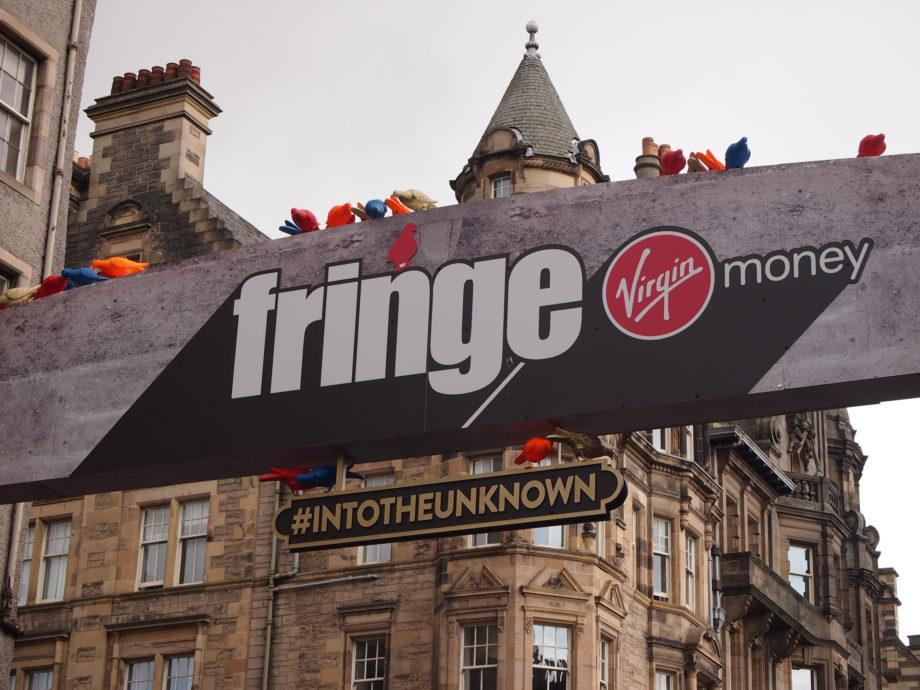 Edinburgh Fringe: The world's largest arts festival since 1947 – it completely transforms the city and is the hinge point from which most live performers measure their year. A global export and reputation builder, annually issuing close to three million tickets across 300+ venues.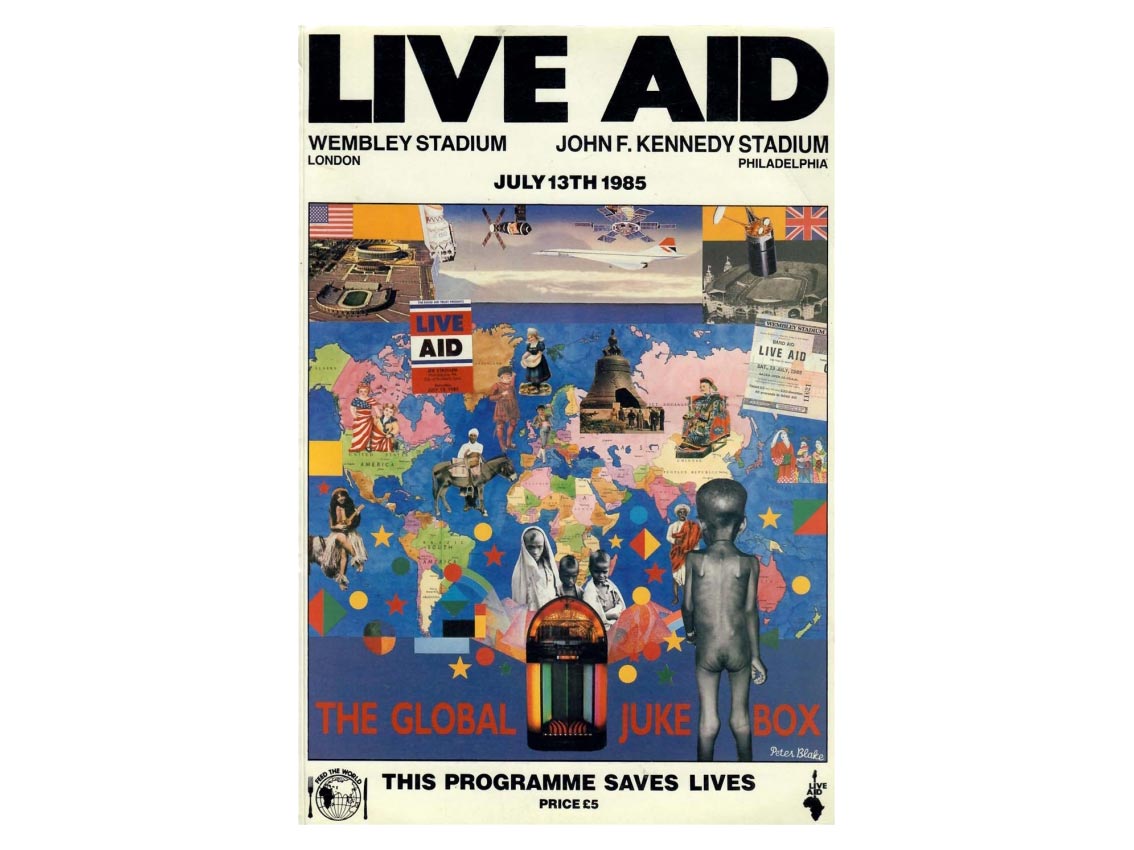 Live Aid 1985: In less connected times, this felt like an unbelievably naive undertaking. Yet somehow it worked and transformed perceptions of the power of pop, raised a lot of money and kick-started Sport Aid, Comic Relief etc.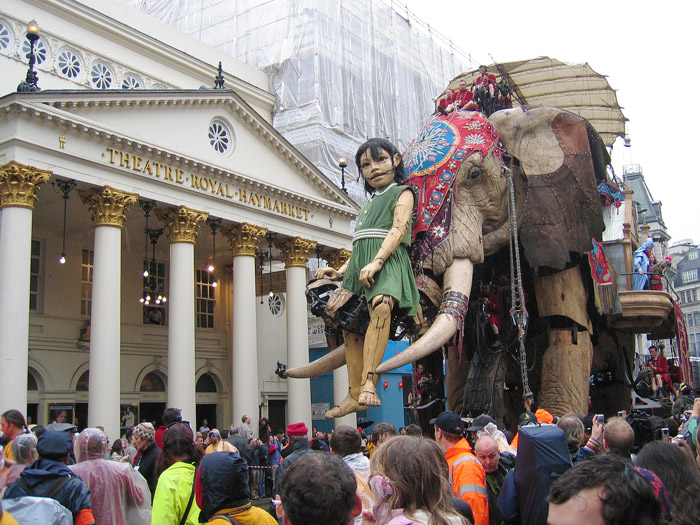 The Sultan's Elephant 2006: It's impossible to describe the wonder of seeing an enormous mechanical elephant and a giant puppet girl, watched by a million awe-struck faces. The four day event set the standard for public investment in large-scale free public performance.
You'll Never Walk Alone: Gerry and the Pacemakers released a version of this song from the Rodgers and Hammerstein musical, Carousel, in 1963. It was adopted by the crowd at Anfield (Liverpool's stadium) and is now an anthem on terraces across the globe.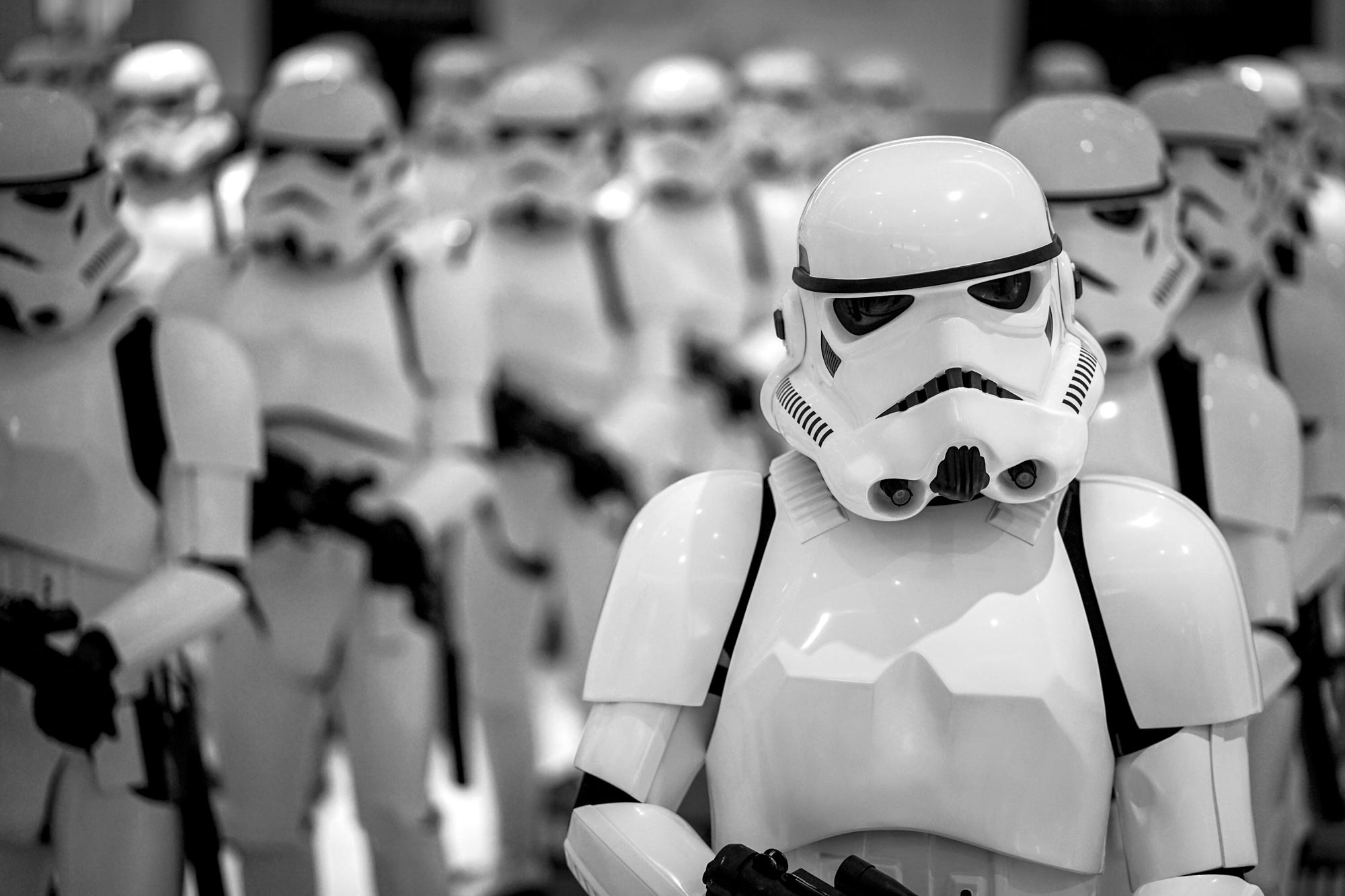 Star Wars release 1977: A decade after '2001: A Space Odyssey' had defined the way we all perceive space, 'Star Wars' used that visual template to redefine the UK and transatlantic film industry, special effects, post-production and merchandising.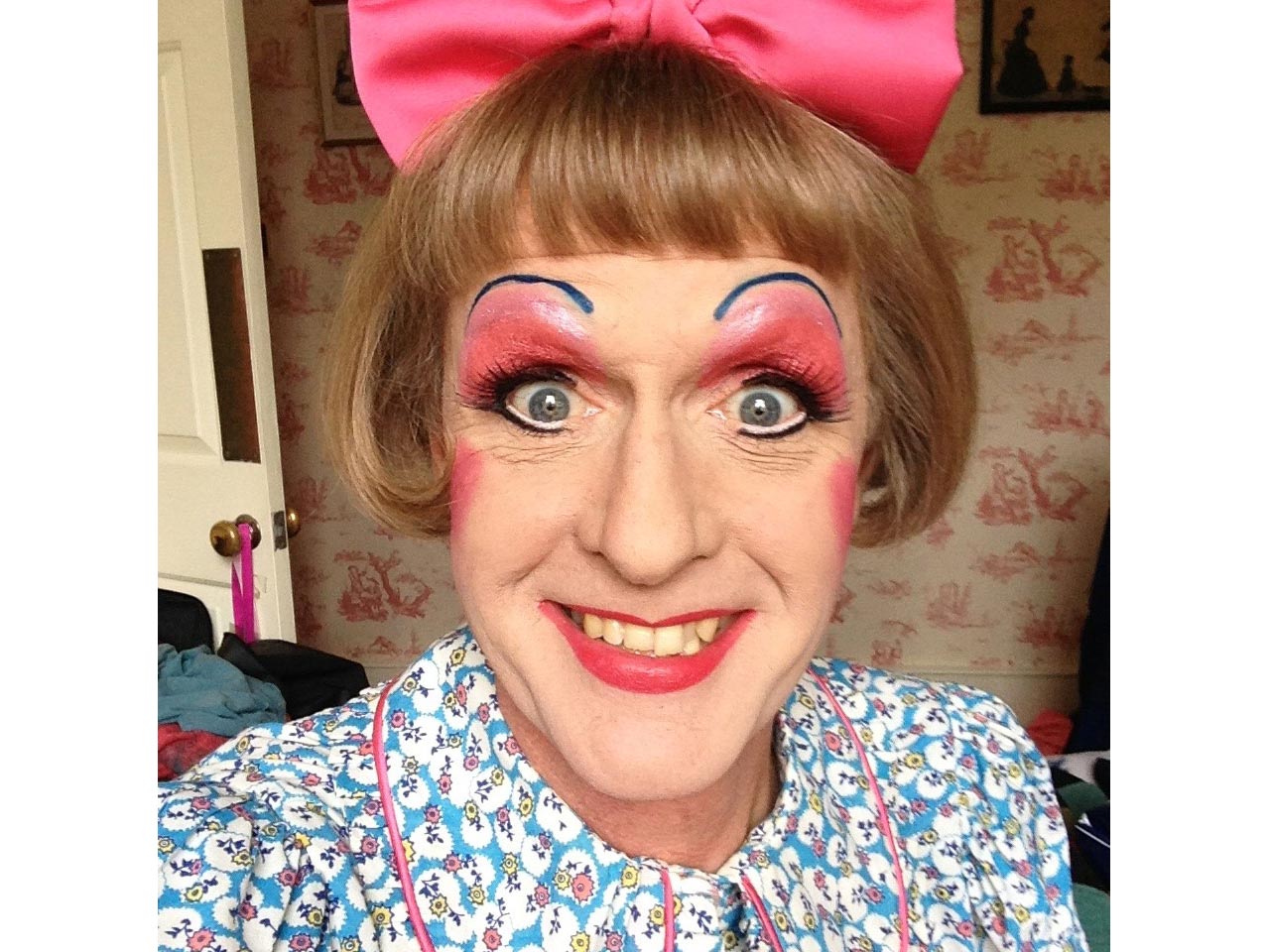 Grayson Perry wins the Turner Prize: in 2003, a foul-mouthed, transvestite potter from Essex made an ideal target of outrage when he won this most controversial art prize. But very quickly, this articulate, down-to-earth man has become a National treasure with universal appeal.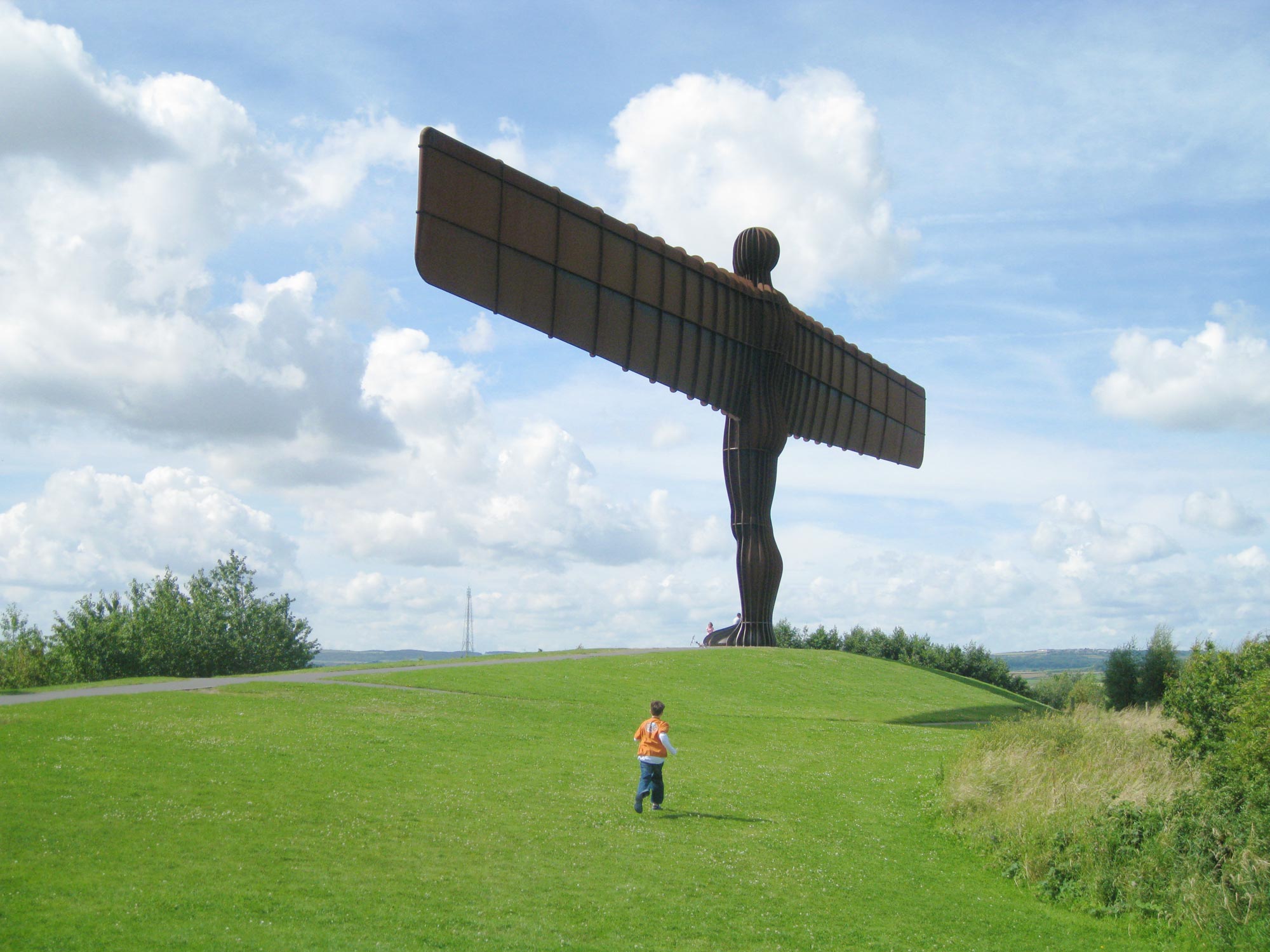 Angel of the North 1998: Beloved as the symbol of the North East, this work has transcended art; it is an icon, a point of pride and pilgrimage. It changed the way we all think about outdoor art and publicly funded commissions.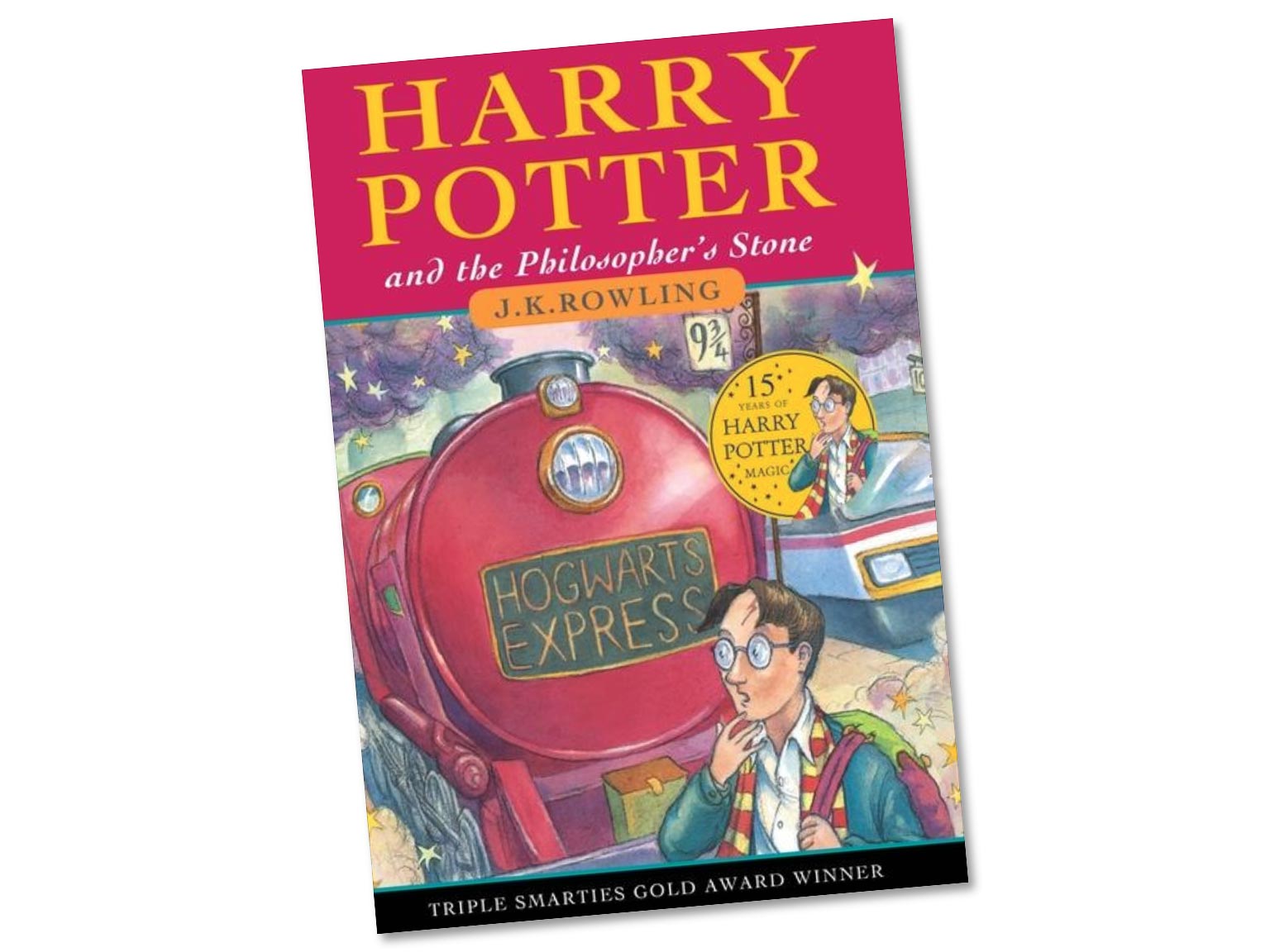 Harry Potter and the Philosopher's Stone: Lots of books are hyped by publishers but this release in 1998 felt special. Two decades later the Potter phenomenon has shaped a generation and spawned countless copies and spin-offs; its influence has spread far, far beyond publishing.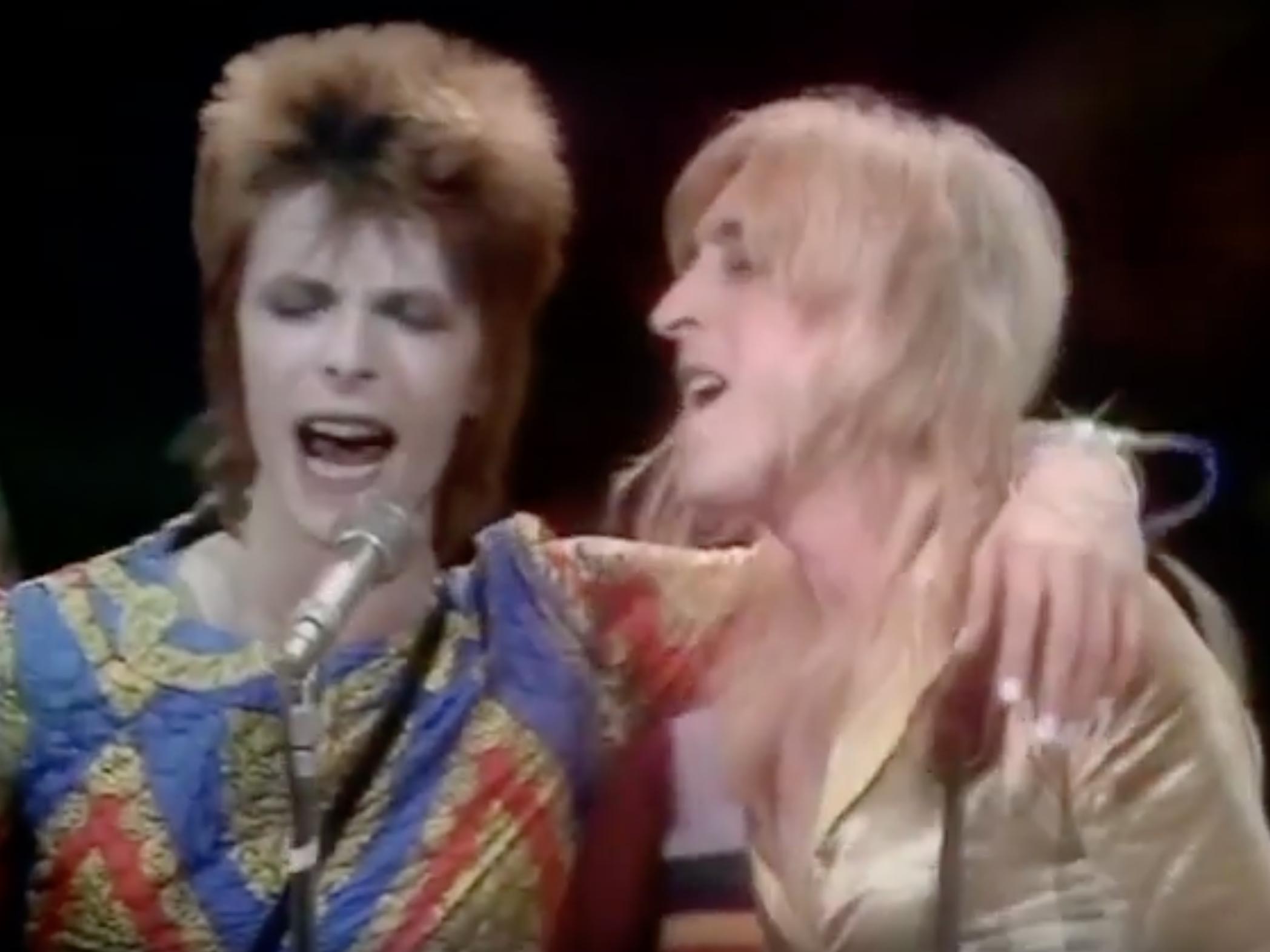 David Bowie on Top of the Pops: In 1972, an androgynous Bowie draped an arm over the shoulder of guitarist Mick Ronson and sent a shiver through the nation. It's now impossible to imagine a moment where such a slight act of rebellion could galvanise and disgust with such power.
---
Sarah Gee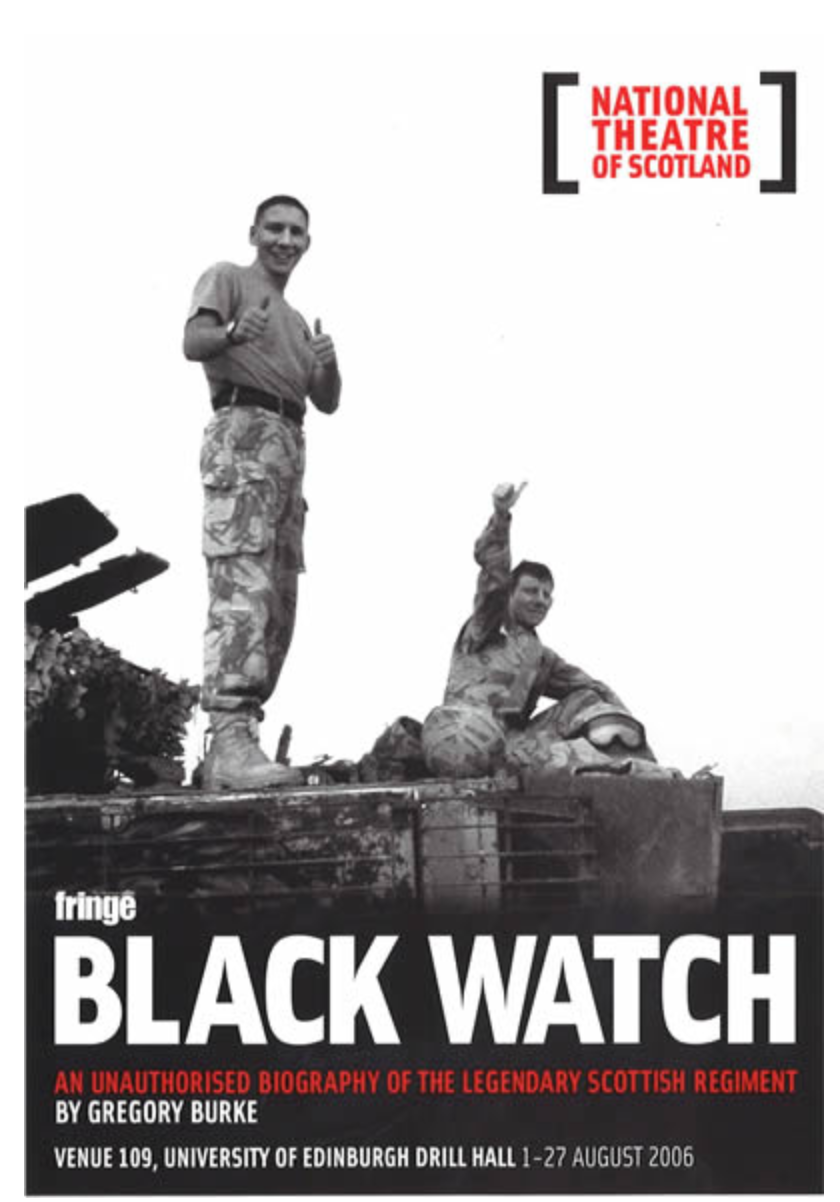 Black Watch – One of the first plays presented by National Theatre of Scotland in 2006, thinking about Black Watch still gives me goosebumps. The legendary regiment is now merged into the Royal Regiment of Scotland, but the Black Watch stories – including of their controversial deployment to Iraq – live on through this show.
Jacqueline du Pre, and in particular her recording of the Elgar Cello Concerto, was an inspiration to me. To see a woman playing music with such abandon was wonderful, and it made her later diagnosis with MS even sadder.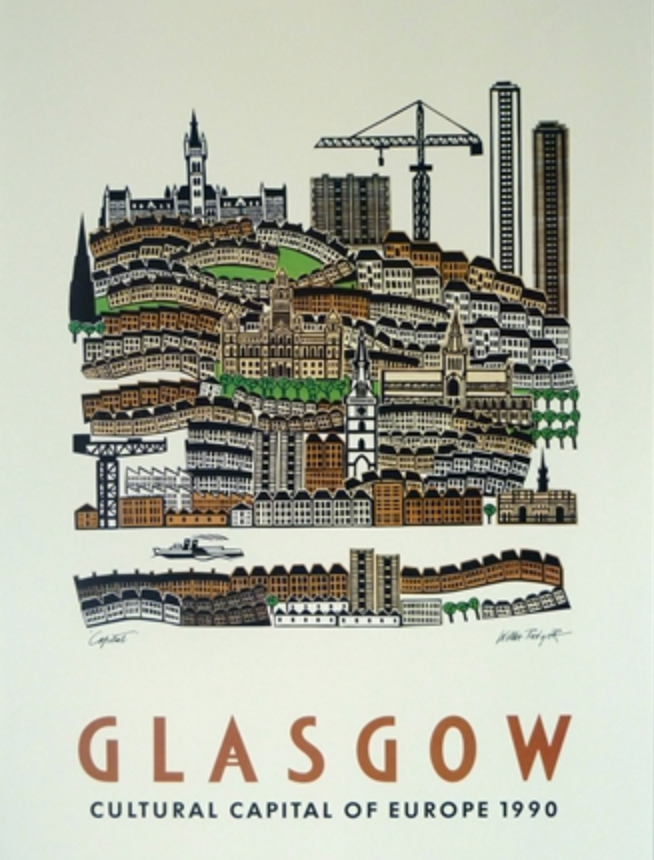 Glasgow's reign as European City of Culture – in 1990 many people thought this was a joke, but it was an extraordinary flowering of artistic output, with an incredible legacy for the arts in Scotland and Glasgow as a city – probably one of the best examples of post-war cultural regeneration. It was a truly wonderful time to be a music student in the city, including the opening of the Royal Concert Hall.
Midlands-born photographer Nick Hedges has documented social issues for over 50 years. His work with Shelter from 1968 captured the reality of slum housing in the UK's major cities in heart-breaking detail. His archive resides in the Library of Birmingham, thanks to the late, great Pete James.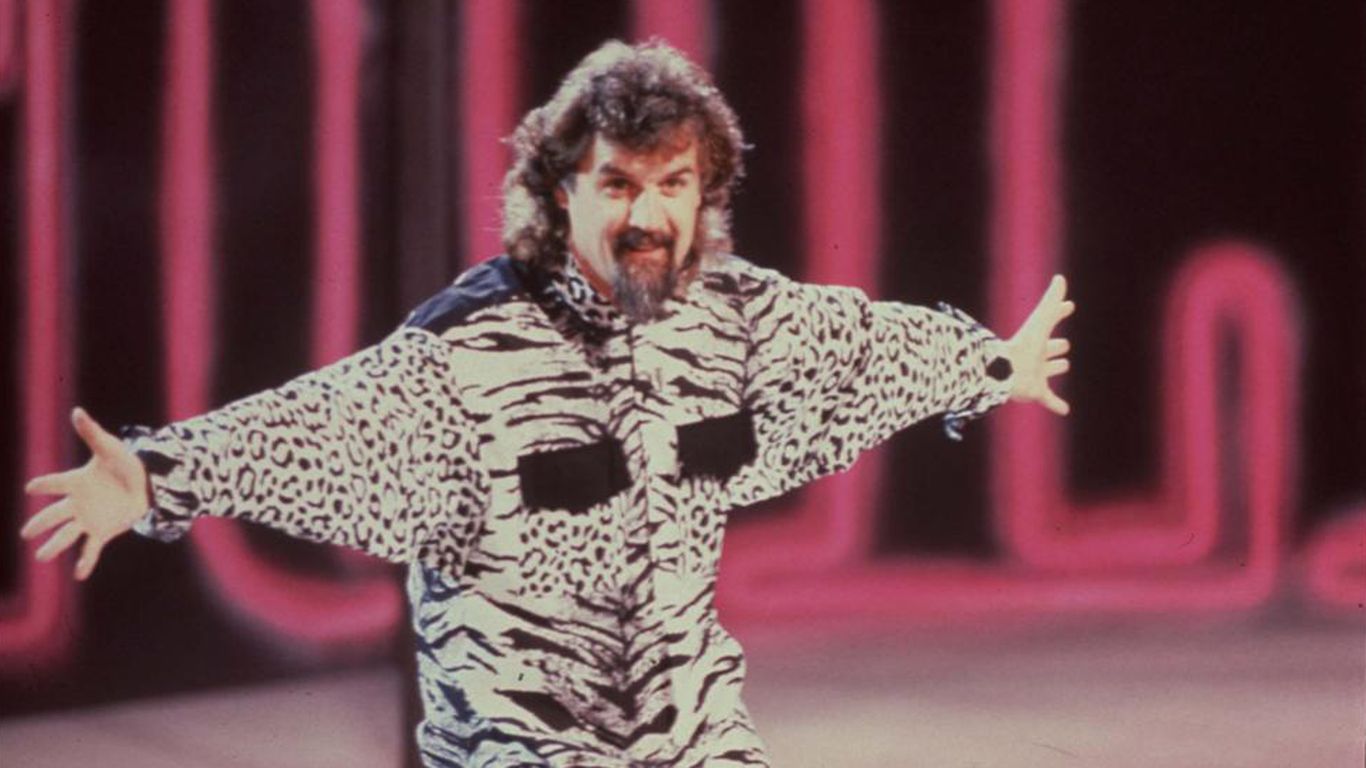 Billy Connolly – Known in Glasgow as 'The Big Yin', my parents were appalled by him – which, of course, simply made him of greater interest – but was one of the first non-RP and non-PC voices I ever heard in the popular media. Sir Billy is a wonderful observer of the foibles of human nature, and much loved by those from his (and my) home city. Favourite quote: My definition of an intellectual is someone who can listen to the William Tell Overture without thinking of the Lone Ranger.
Live Aid in July 1985 was the perhaps the most influential arts event of the late 20th century. Michael Buerk's BBC News reports from Ethiopia shocked us all, but Bob Geldof and Midge Ure put together Band Aid for Xmas 1984, which led to Live Aid the following year.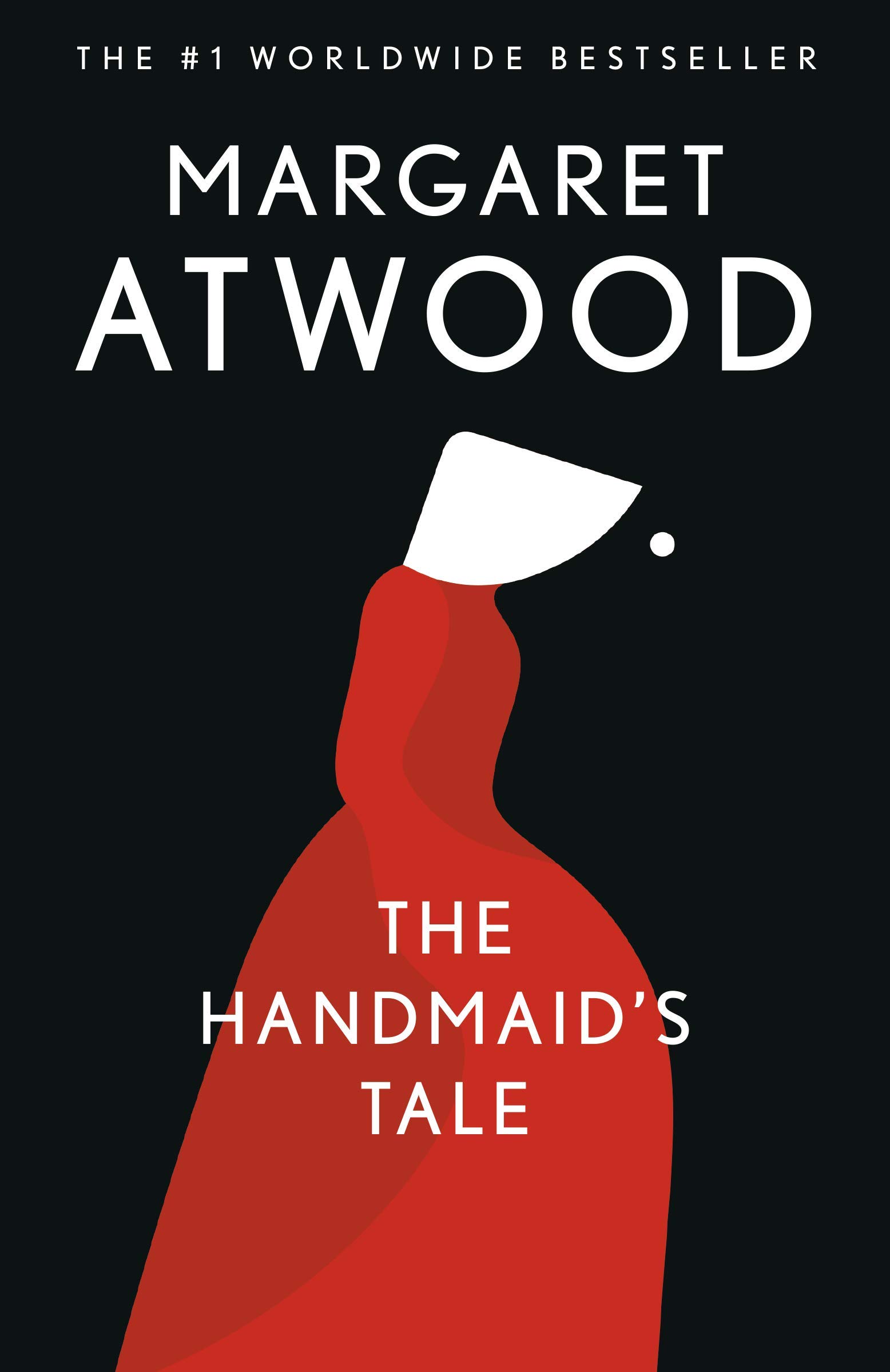 Margaret Atwood's iconic novel The Handmaid's Tale with its glimpse of a future dystopia seems eerily prescient given it was released in 1985. Great art both reflects our fears and provides possible answers; Ms Atwood has inspired a new generation of feminists to pose questions to those in power.
Gatz – created by New York's Elevator Repair Service and presented in London by LIFT in 2012 – was the fastest eight hours of my life. A complete rendition of The Great Gatsby, it highlighted the beautiful prose written by Scott Fitzgerald and wove a contemporary office setting into the languorous decadence of the 1920s.
Mittwoch aus Licht by Stockhausen was another 2012 highlight. As the first staged performance, it was overwhelming in scale and ambition, complete with camels and a string quartet split between four helicopters broadcasting back to us in the warehouse in central Birmingham, mixed by DJ Nihal. Crazy and wonderful.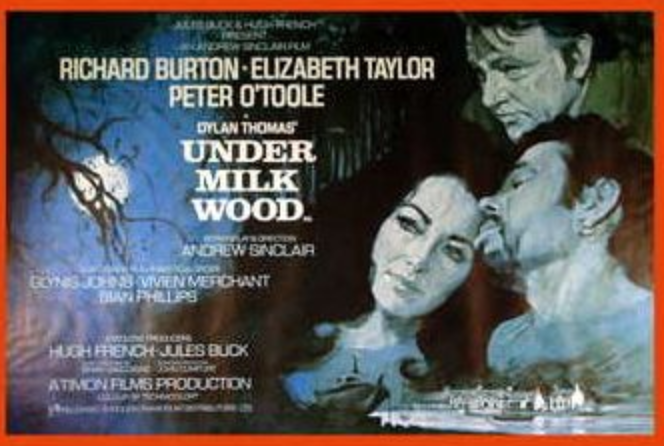 Under Milk Wood, Dylan Thomas's 'play for voices' is synonymous with the gravelly, silken tones of Richard Burton. Whether in the the original version from 1963 or the glorious revival 40 years on, this is included on my list not only for the great writing and performances, but also a tribute to the BBC which continues to champion the arts as a core facet of British life. Thanks, Auntie.
---
Leonora Thomson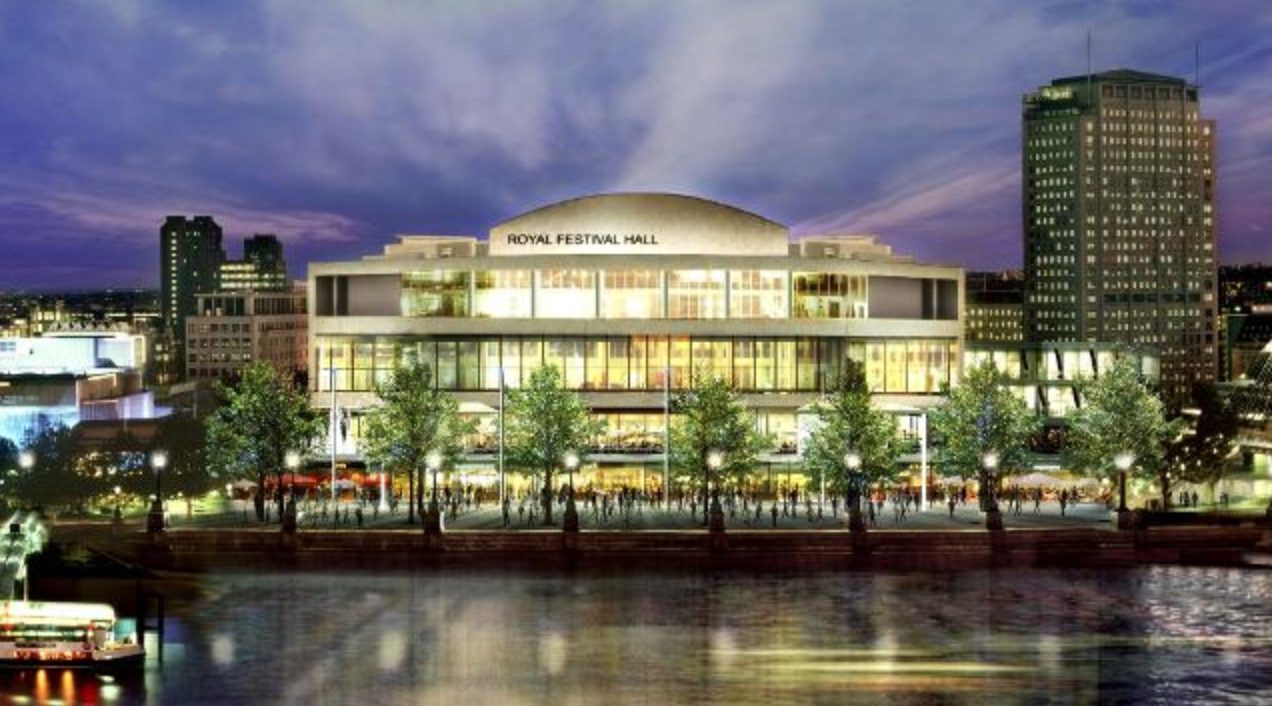 1951: Festival of Britain. OK, more than an arts events, but is credited for giving the UK confidence again after World War 2 and certainly opened millions of people's eyes to the power of science, technology and the arts, and of course led to the birth of Southbank as we know it today.
1970: The first Glastonbury Festival (not called by that title at that point), which has led to the enormous success of the music festival in Britain today.
The birth of punk rock in 1976 (roughly). As a teenager in the post-punk years, it certainly felt even then as if punk had been a seminal moment.
The resurgence of culture as a pivotal force in urban regeneration in the 1990s. Buildings such as Sage and the Baltic in Gateshead, and the Lowry in Salford going up seemed to give a hugely positive message about the power of the arts.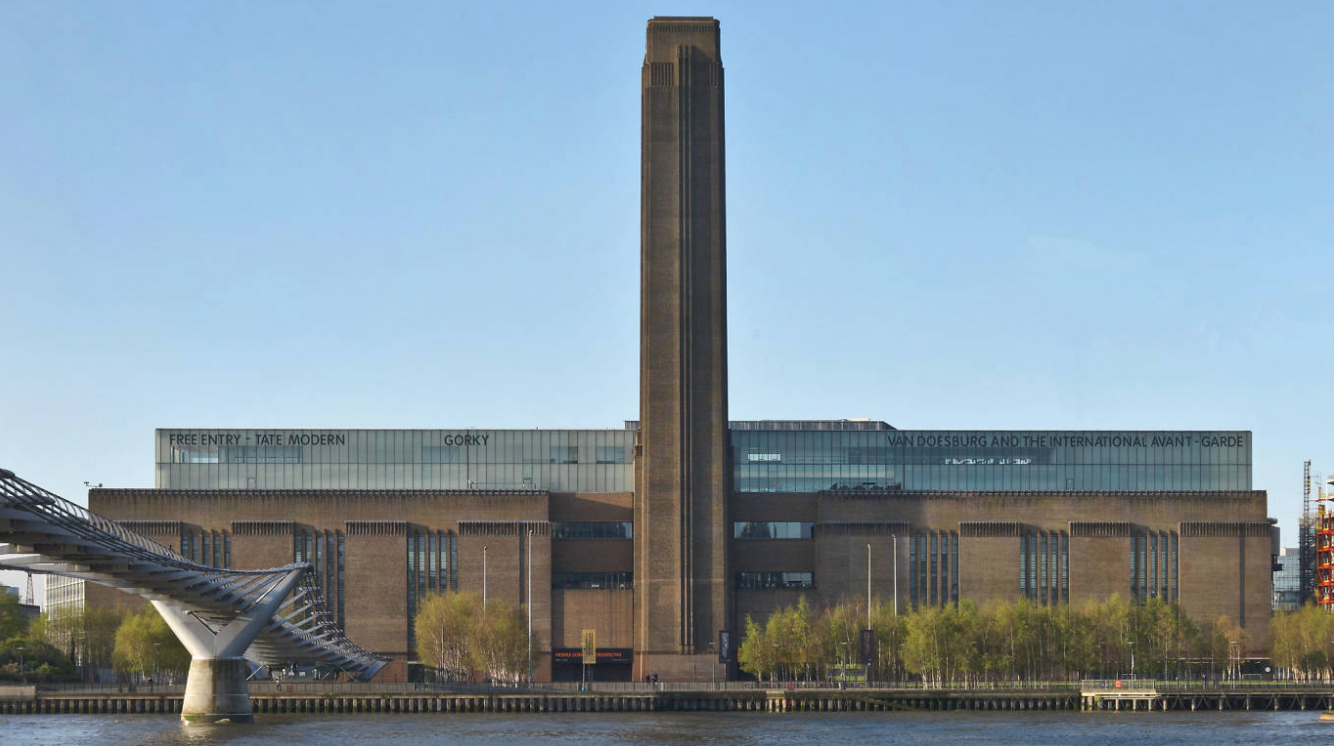 Opening of Tate Modern in 2000. Suddenly the visual arts seemed more accessible for everybody.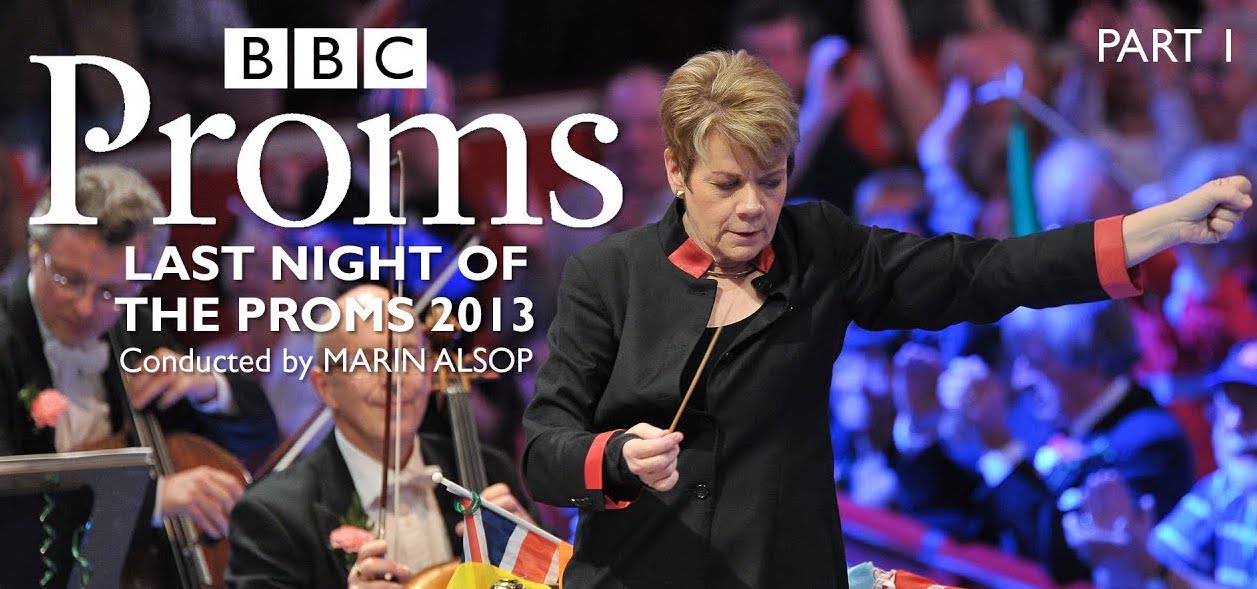 Marin Alsop conducting the Last Night of the Proms in 2013. A huge number of people saw a woman conduct for the very first time thanks to the broadcasts.
Welsh National Opera's suffragette music-hall opera, Rhondda Rips It Up! gave a chance to WNO's community chorus to be involved at the heart of the action. The amazing story of Lady Rhondda was a massive inspiration to them all, and to me.
As a ten year old I attended Wagner's Ring Cycle in Leeds (courtesy of Sadlers Wells) with my parents – it was an overwhelming experience and left me with a lasting love of myths and legends, as well as opera!
Come, Been and Gone: The phenomenally cool Michael Clark Company dancing to David Bowie in 2009, opened my eyes to the power of contemporary dance in spectacular fashion.
Lastly, I went to a boys choir school from the age of 5 – 11 as my Dad was headmaster and my Mum ran the music. Not being allowed to join the Cathedral Choir (because I was a girl!) was, I now realise, transformative for me, as the unfairness of it has hugely influenced my approach to life thereafter.
---
Kim Grant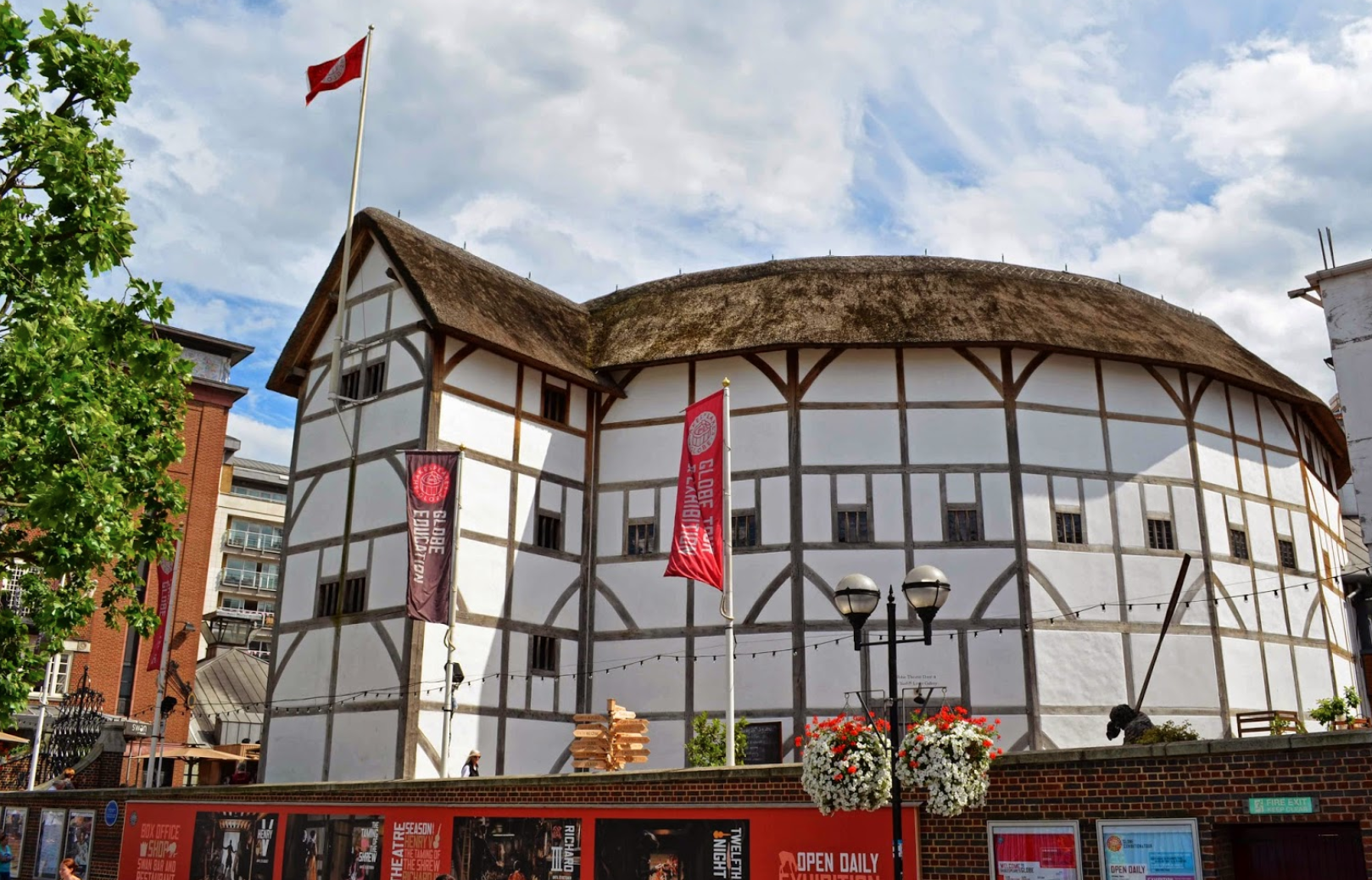 Standing in the Globe courtyard watching an all female 'Taming of the Shrew' in 2003, with the brilliant Janet McTeer peeing up one of the posts, as Petruchio…women should rule the world!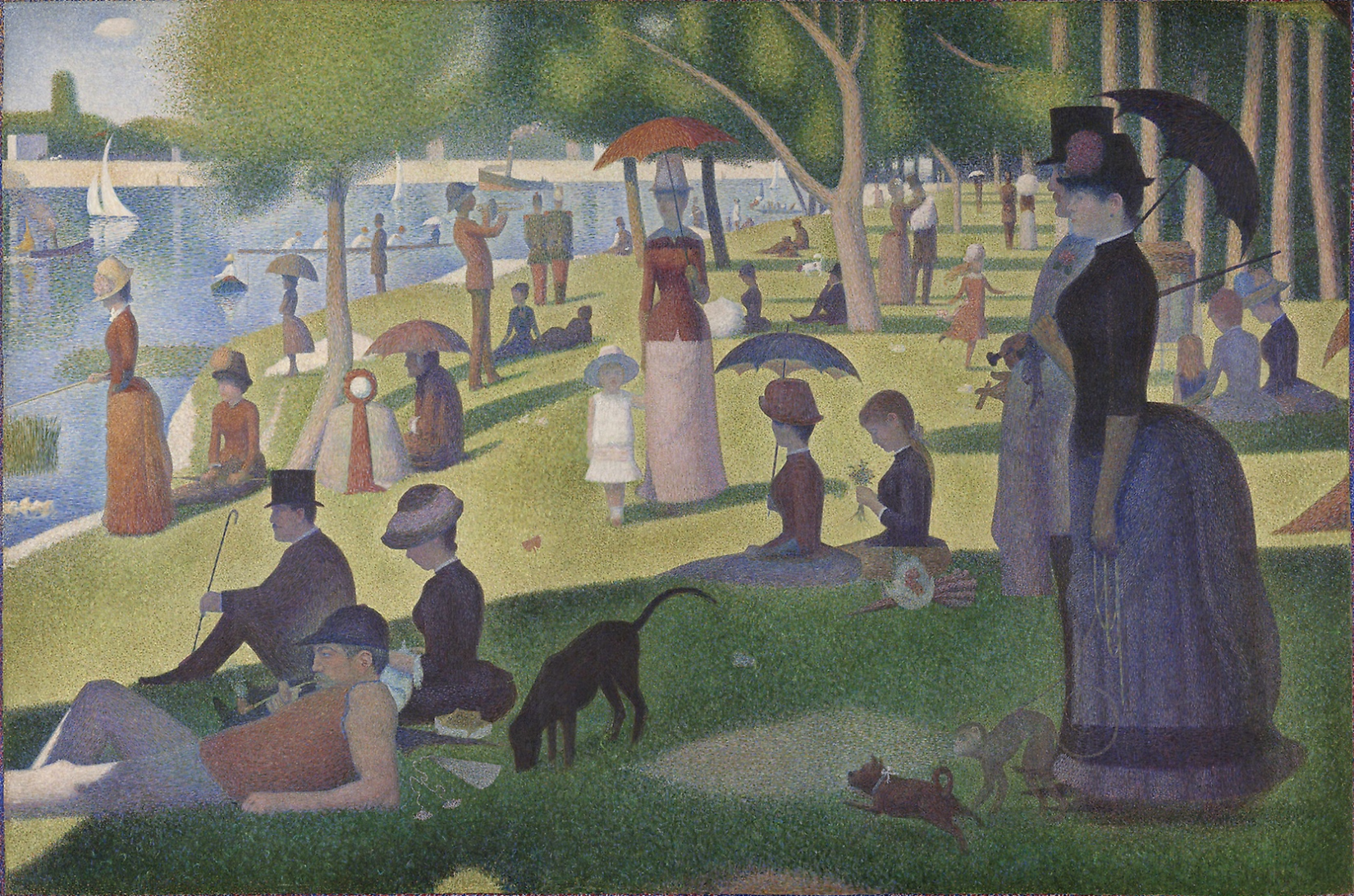 Seeing 'A Sunday Afternoon on the Island of La Grande Jatte', painted in 1884 by Georges Seurat, at the Art Institute of Chicago, just me, the massive painting and a security guard for 10 blissful minutes in 2013. Subsidised theatre introduced me to Stephen Sondheim, who introduced me to George…
The first show I produced: 'Rent', by the extraordinary Jonathan Larson, he never got to see so much change…and a Christmas show too!
My life partner and I have always been accompanied by 'Star Trek' during our journey together, continuing to remind us that the best storytelling and entertainment can achieve real change…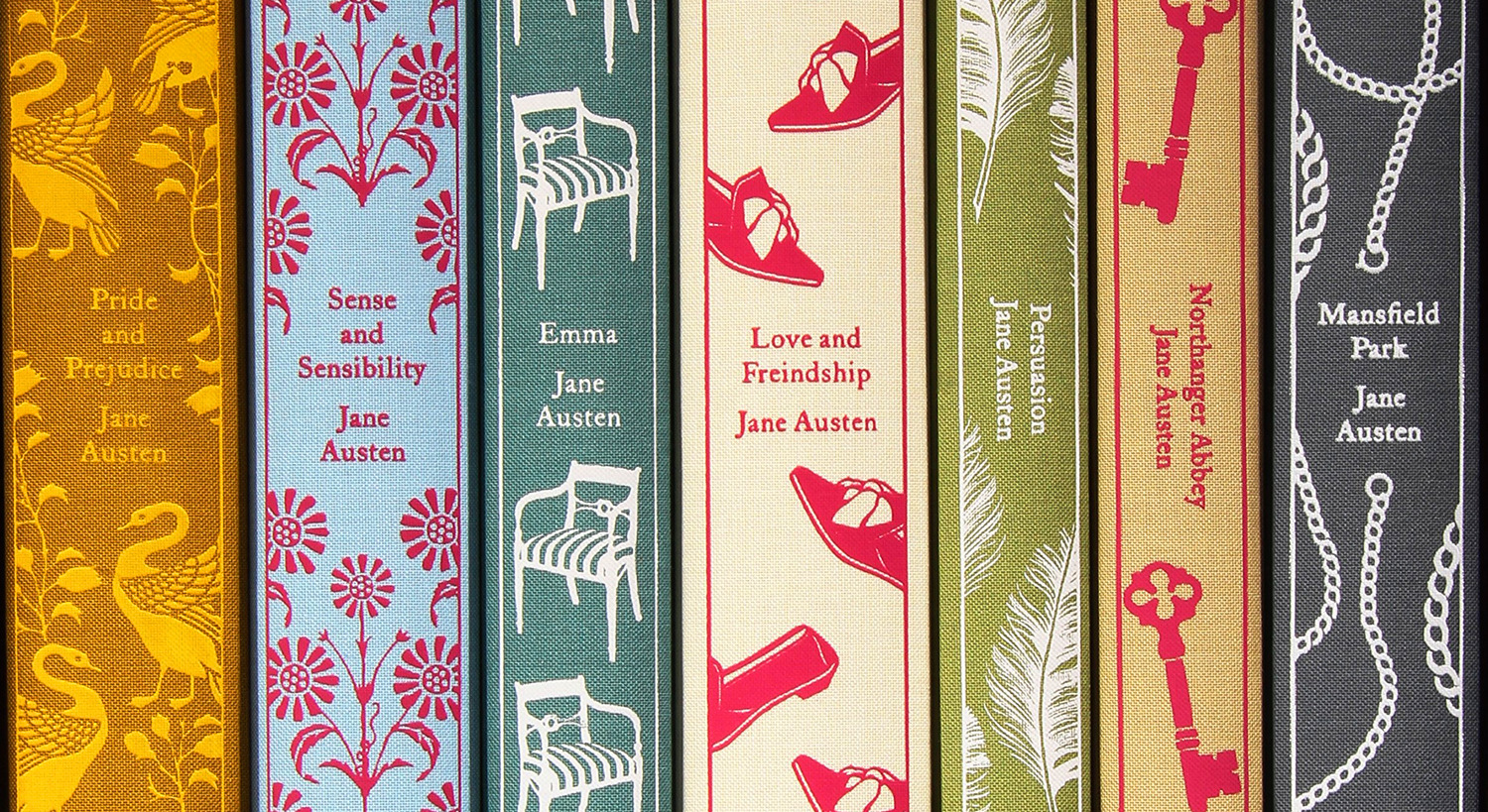 The novels of Jane Austen remain my go to escape, again and again, a feminist in her time…
'Every Brilliant Thing' by Duncan Macmillan in Paines Plough's Roundabout, performed by Jonny Donahoe, sharing the storytelling, tears and joy of a story about suicide, with 166 others…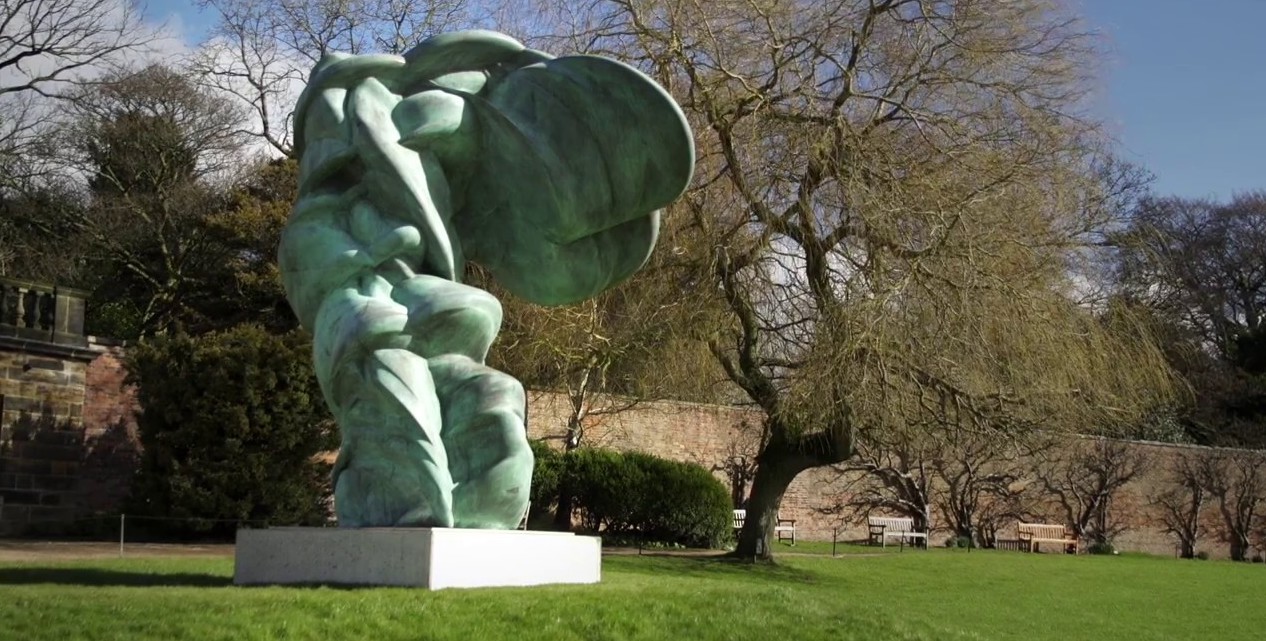 Yorkshire Sculpture Park, seeing and climbing on the most amazing art…outdoors…
My First concert in 1979, aged 16, Selector, The Specials and Madness, standing at the front of De Montfort Hall, Leicester…introduced me to 'live'.
J.K. Rowling's imagination on an infamous train journey that solidified 'Harry Potter', the incredible writing that revitalised children and adult reading…
Lin-Manuel Miranda's beach book read that initiated 'Hamilton'…no words…
---
Cassie Chadderton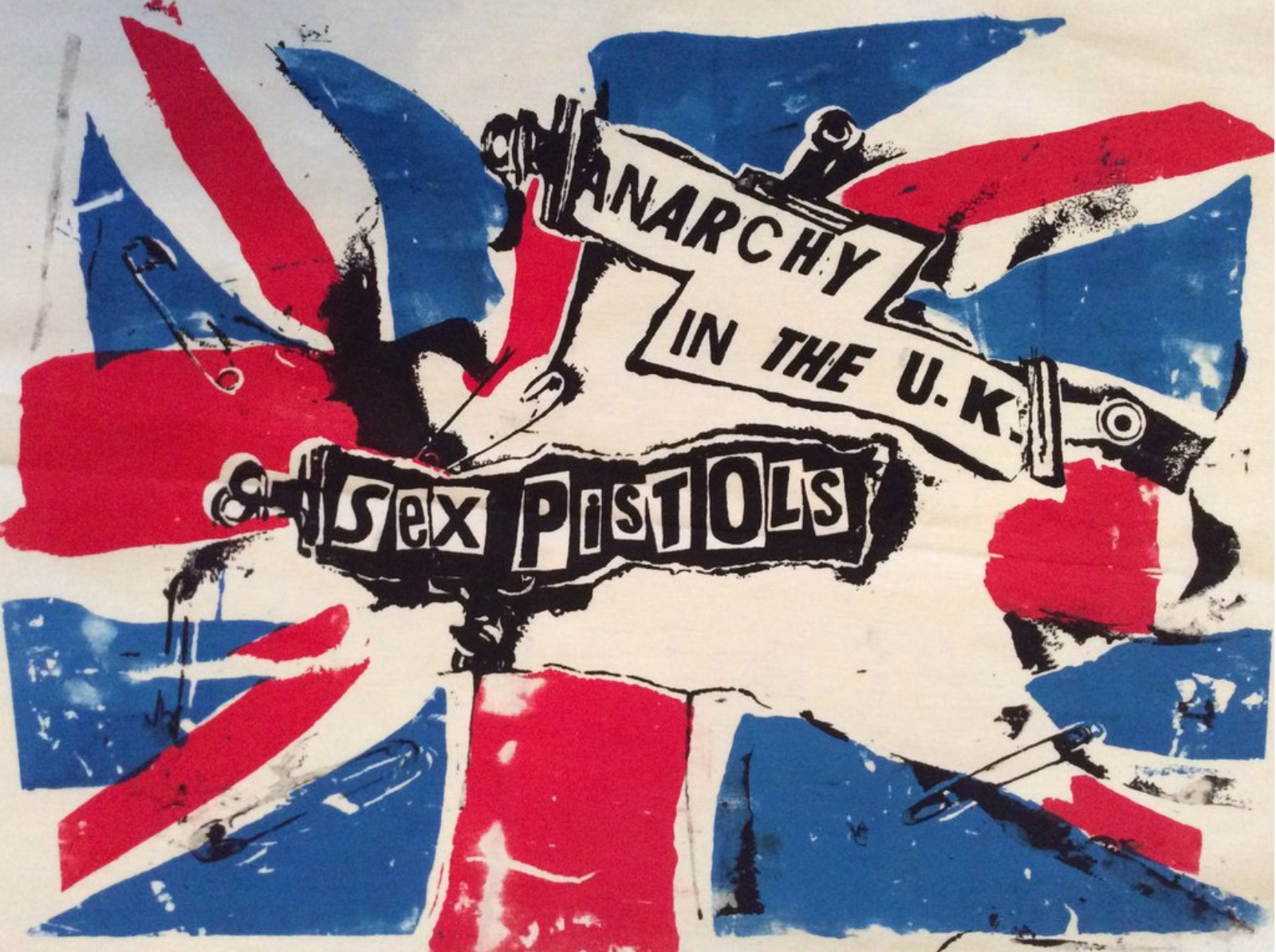 Anarchy in the U.K. 1976. When the Sex Pistols captured the anger and frustration felt by a generation alienated from society and by low economic prospects. Malcom McLaren called it "a statement of self rule, of ultimate independence."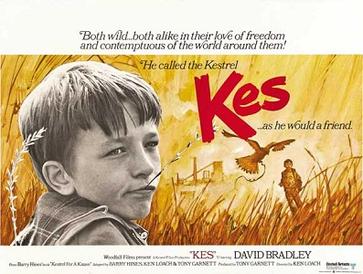 Kes. 1969. Ken Loach, with Barry Hines, creates social realism that points out how inadequate expectations can be. In a mining area of Yorkshire, just as the industry is being run down, Billy is belittled by everyone – yet he reads, watches a dance lesson and masters the ancient art of falconry with a wild Kestrel.
I read The Buddha of Suburbia by Hanif Kureishi recently (published 1990). It's a brilliant, hilarious look escaping stultifying South London in the 70s, at British youth, pop culture and England, told from the perspective of a young, bisexual British Asian man.
Shelagh Delaney wrote A Taste of Honey in 1958 when she was 19, to address class, race, gender and sexual orientation, all issues she thought were being overlooked. As part of the Kitchen Sink drama genre it revolutionised British theatre.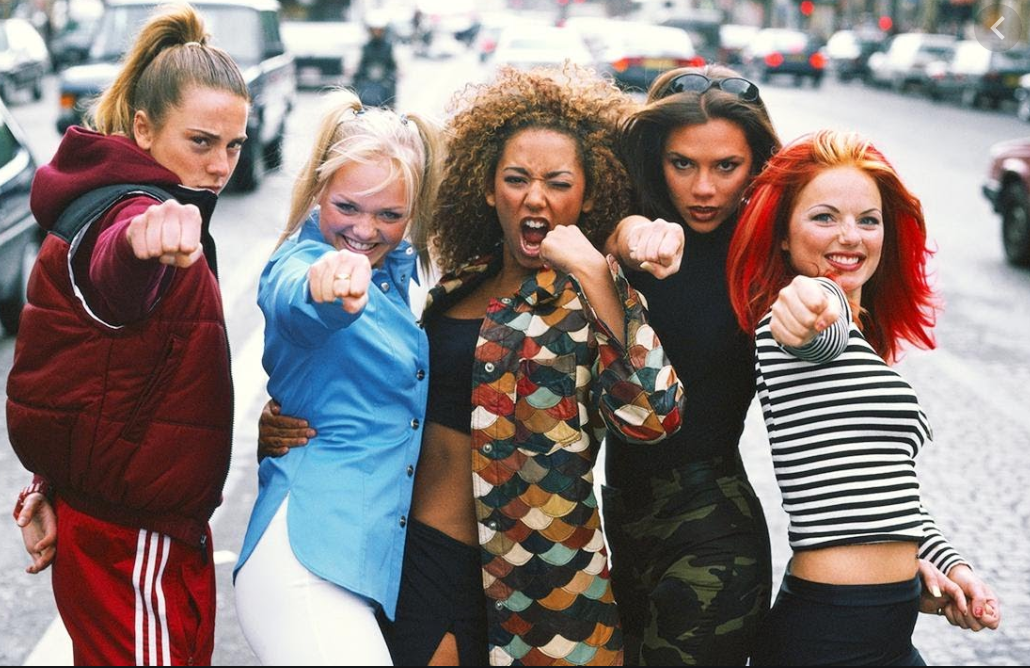 Cool Britannia – when the Spice Girls, Oasis and Blur created a wave of optimism that Tony Blair and Labour rode into power.
Noughts & Crosses by Malorie Blackman, a series of novels which imagine an alternative history – where the Crosses (dark-skinned people) are in control of a system discriminating against the Noughts (lighter-skinned people). The series very brilliantly illustrates how prejudice curtails access to human rights.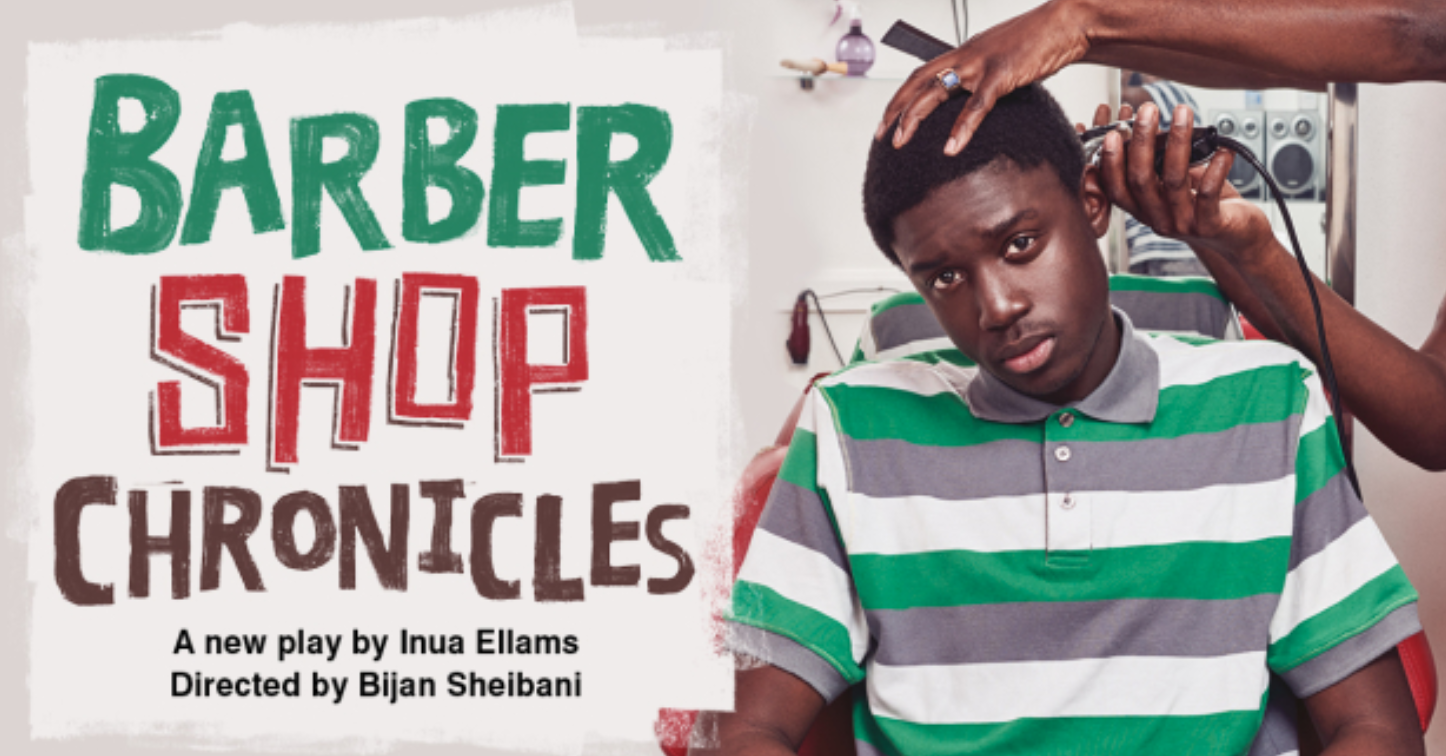 Barbershop Chronicles – Inua Ellams' show leaps from a barber shop in Peckham to Johannesburg, Harare, Kampala, Lagos and Accra in one day. It's funny and insightful and seems to be bringing a younger and more diverse audiences into theatres.
Unlimited as part of the London 2012 Cultural Olympiad – 29 groundbreaking works by disabled artists, including Sue Austin's extraordinarily beautiful Underwater Wheelchair – now been viewed by over 8 million people.
---
Rosie Luff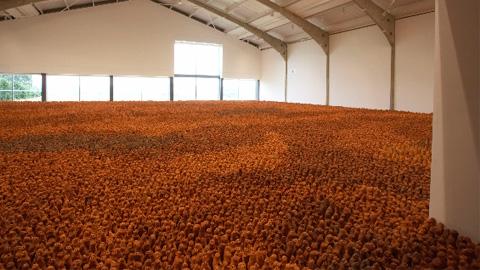 Antony Gormley's Field for the British Isles – its collectivism and innocence feels even more important in these divided times.
Blood Swept Lands and Seas of Red (and Weeping Window and Wave) – perhaps the most memorable piece of art coming out of the 14-18 NOW project, it brought home the scale of the losses of the Great War.
Lucy Prebble's Enron – Politicians of all stripes couldn't stop praising this world-beating show, produced at the height of the financial crash, that examined corporate greed and irresponsibility.
Top Girls, by Caryl Churchill – still controversial now, the play asked what exactly Margaret Thatcher's premiership really meant for feminism.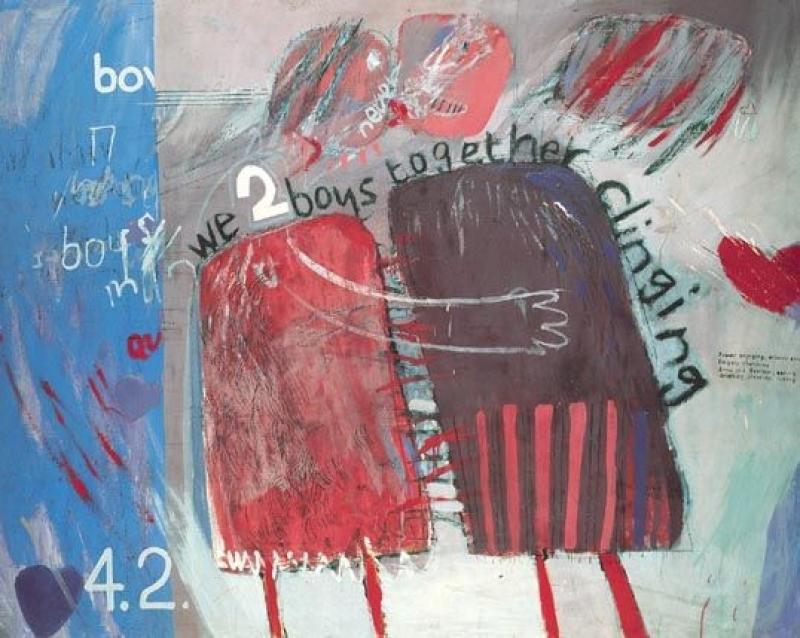 We Two Boys Together Clinging / Portrait of an Artist (Pool With Two Figures) – David Hockney's beautiful and intimate treatment of gay relationships have made him a national treasure and one of the most influential and popular artists in the world