On Valentine's Day we announced the winners of the 2022 Hearts for the Arts Awards. The awards were presented by our trustee Samuel West alongside guest presenters Howard Goodall, Kadiatu Kanneh-Mason and 2021 Award Winner Andy Dawson, in a digital ceremony hosted by the Local Government Association.
Our annual awards celebrate the unsung heroes of Local Authorities who are championing the arts against all odds. In a heartfelt speech, Samuel West thanked the winners, alongside the shortlisted projects, and pleaded with councils to continue to fund and support the life-changing capacities of the arts. During the ceremony, West spoke to the winning local authorities and ceremony guests:
"I join you today from the first full week of filming on series three of 'All Creatures Great and Small', a show that runs on decency and kindness. Some people were good enough to say that it should be available on prescription. I mention it now only because I think that praise truly belongs to you, local authorities and their partners, and particularly to the people and projects we're honouring today. Through your work, you prescribe joy and empathy and togetherness, identity and belonging. These feelings don't appear on balance sheets, but at times like these they can be life savers.

Music, books, TV drama, video games, have all given a lifesaving boost to our mental and physical health. What's harder in a pandemic is to feel part of a community. Care settings have suffered. Public spaces have been left empty. Loneliness and isolation have made an epidemic of their own. That's where you come in. The antidote to loneliness is the joy and comfort that the councils and trusts you represent can bring when they put art and creativity at the centre of community life.

I'm fond of calling the arts 'social glue'. Whether it's a pub gig or a dance class or a community opera or a gripping piece of street art, they can unite us and hold us tight. But to do that, they need space. Never forget the power of community spaces. Not only do they bring us together – they reduce inequality, crime and difference. These spaces are only just beginning to fill again this year. As you fight on with increased needs and reduced grants, please remember the power of community space. Don't sell it off, don't privatise it, keep it free.

Finally, and as ever, thank you for your work. In circumstances that could hardly be harder, we know how much you're doing to keep arts and culture at the centre of your communities. The decisions you make daily in zoom rooms and on the floor of council chambers across the country have a real, transformative effect on people's lives. Please, please, keep making them. At the heart of these awards is love, and we make no apology for that. We love you, we love what you're doing and we want you to keep doing it. Thank you."
The full list of winners is as follows: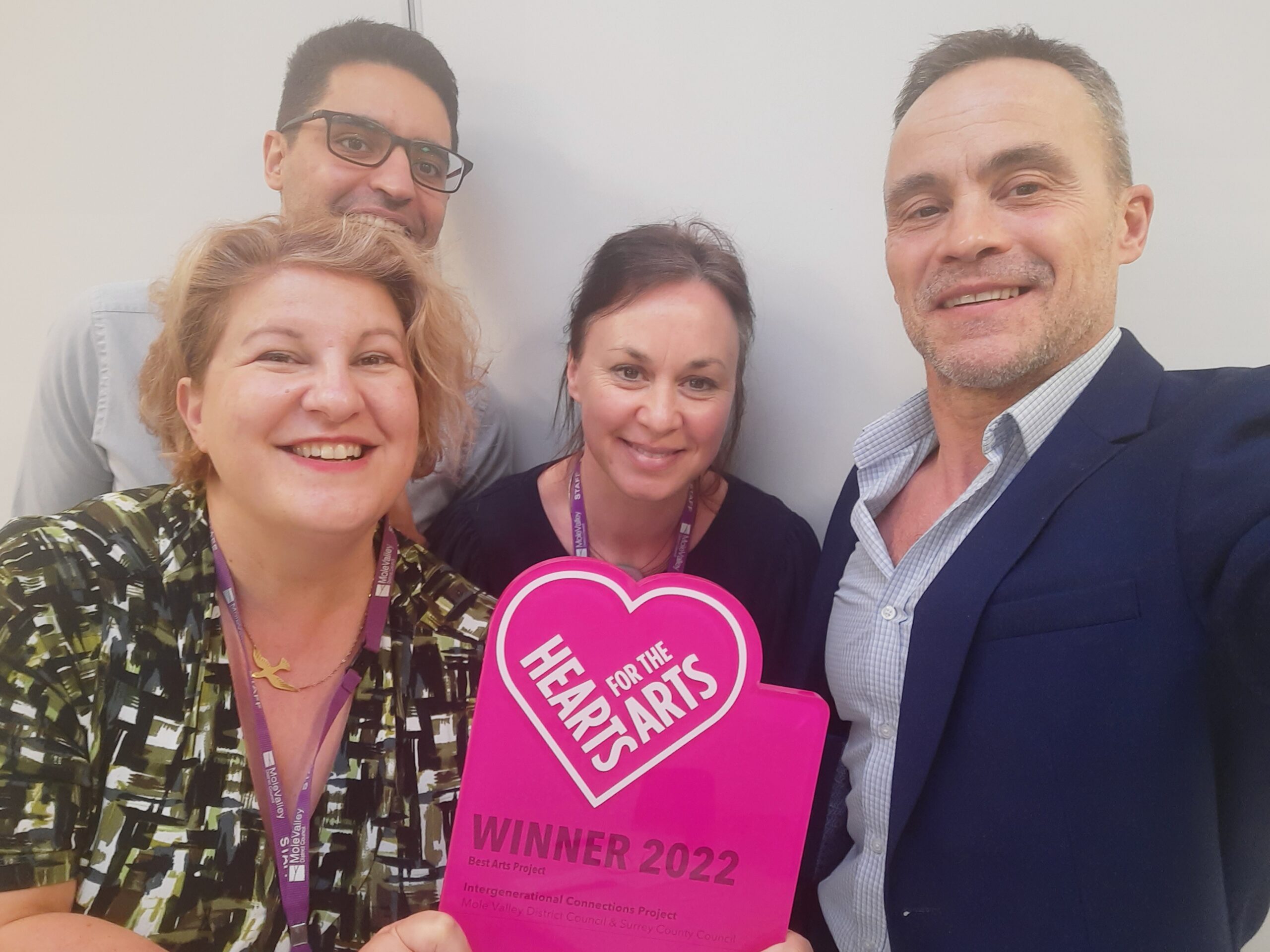 Mole Valley District Council's Wellbeing team – Claudia Cartwright, Eduardo Aguilar, Estelle Holmes, David Fanthorpe – with their award for Best Arts Project for the Intergenerational Connections Project, which they won alongside Surrey County Council. Find out more about the Intergenerational Connections Project and read the judges comments here.
---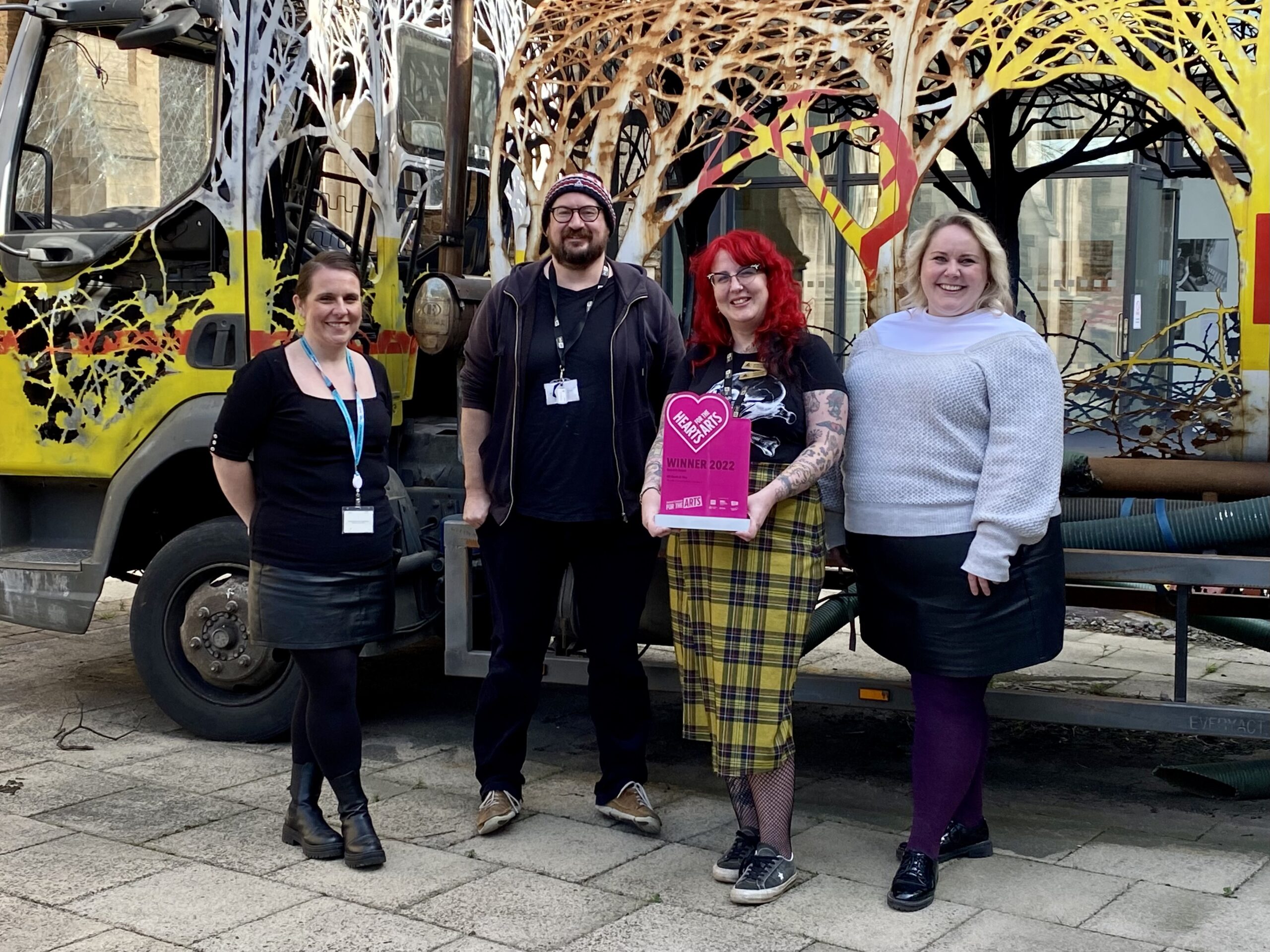 North Lincolnshire Council won one of the three awards for Best Arts Project for 'Of Earth & Sky'. Pictured are the Council's Creative Arts Team – Laura Higgins-Smith, Dominic Mason, Michelle Lally, and Amy Grundy – who delivered the project. Find out more about 'Of Earth & Sky' and read the judges comments here.
---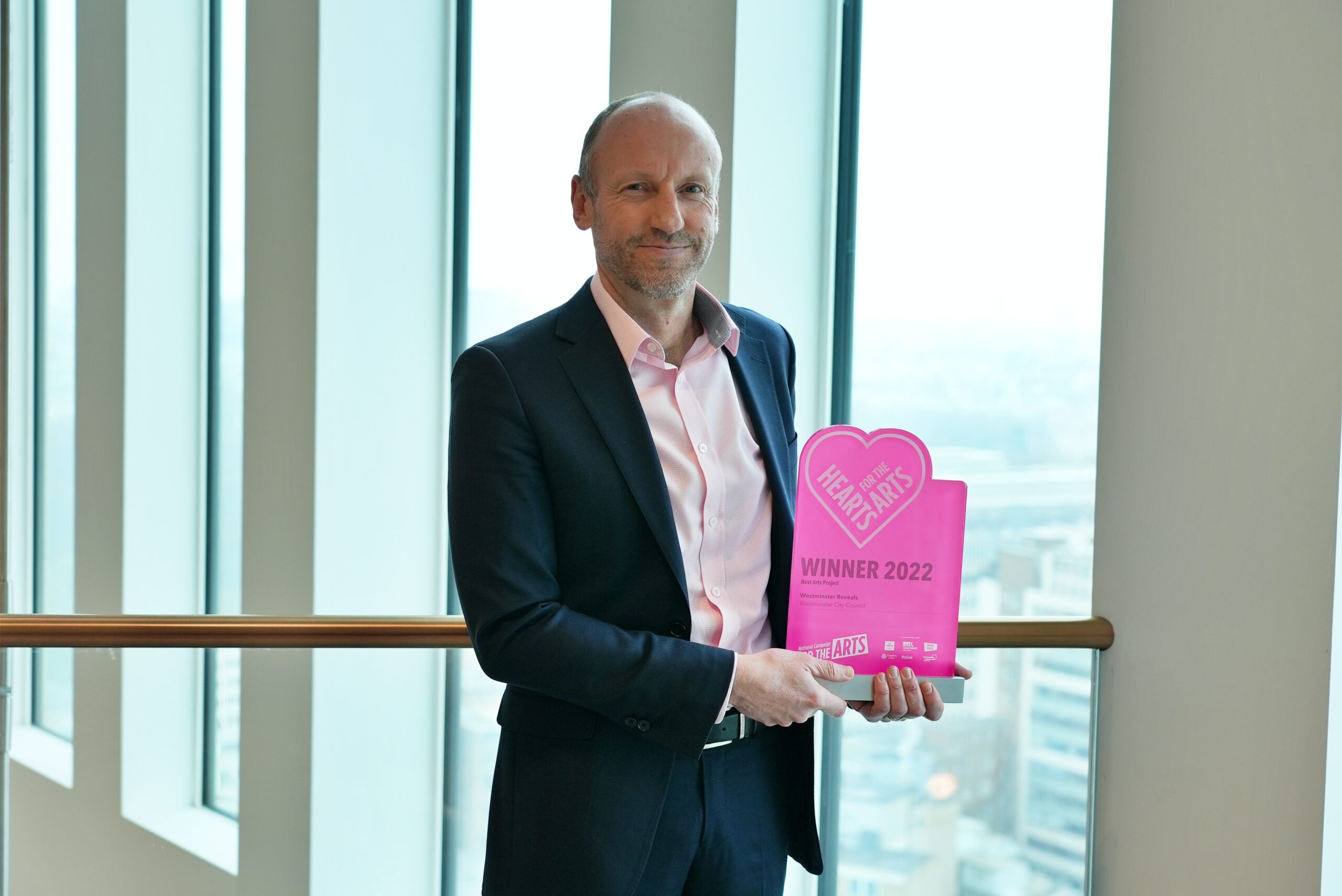 Chief Executive of Westminster City Council, Stuart Love, with one of the three Hearts for the Arts awards for Best Arts Project won by Westminster City Council for their project – Westminster Reveals. Find out more about Westminster Reveals and read the judges comments here.
---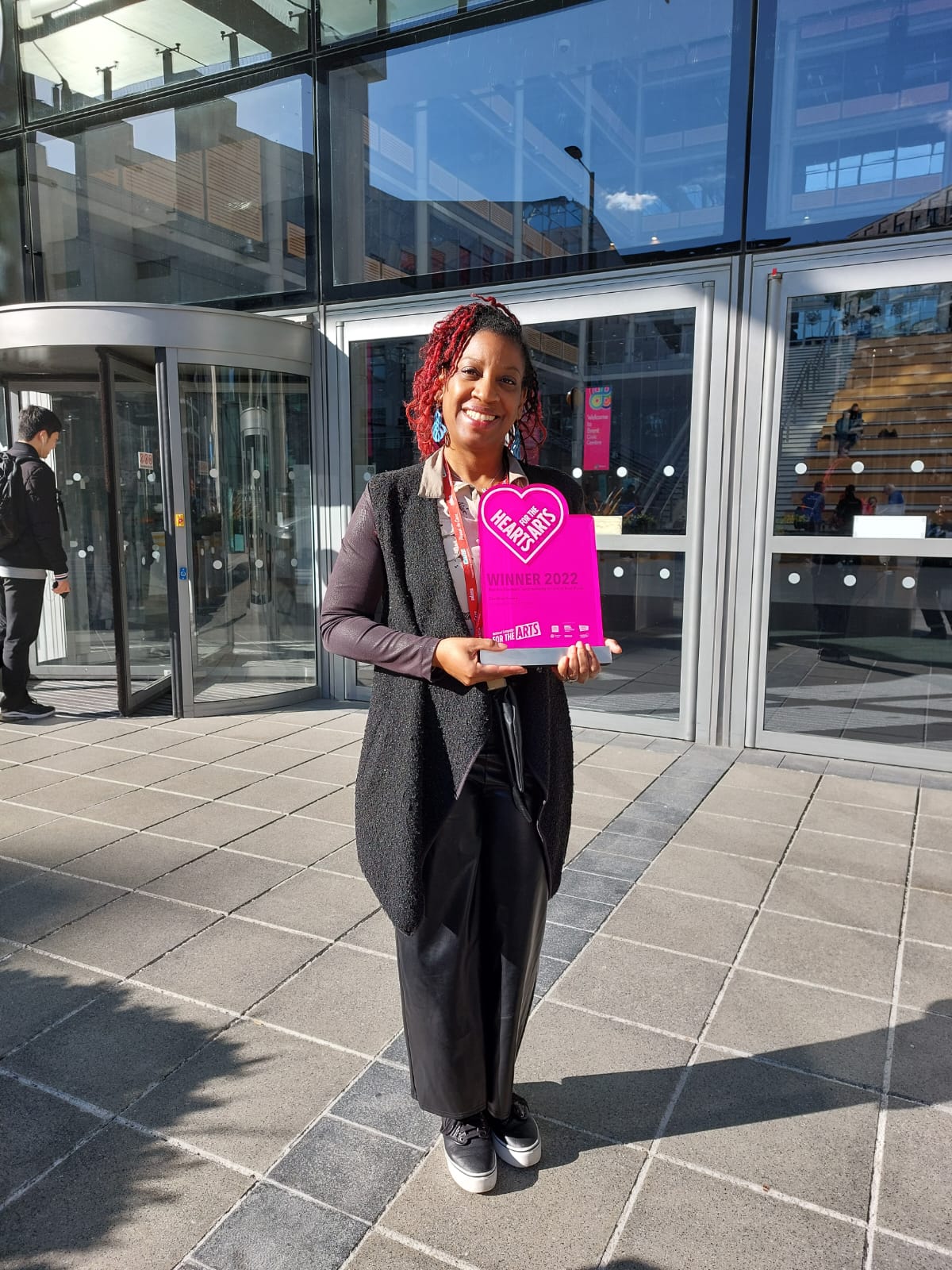 Zerritha Brown – 2020 Legacy Manager at London Borough of Brent – with her award for Best Arts Champion – Local Authority or Cultural Trust Worker. Find out more about Zerritha's work and read the judges comments here.
---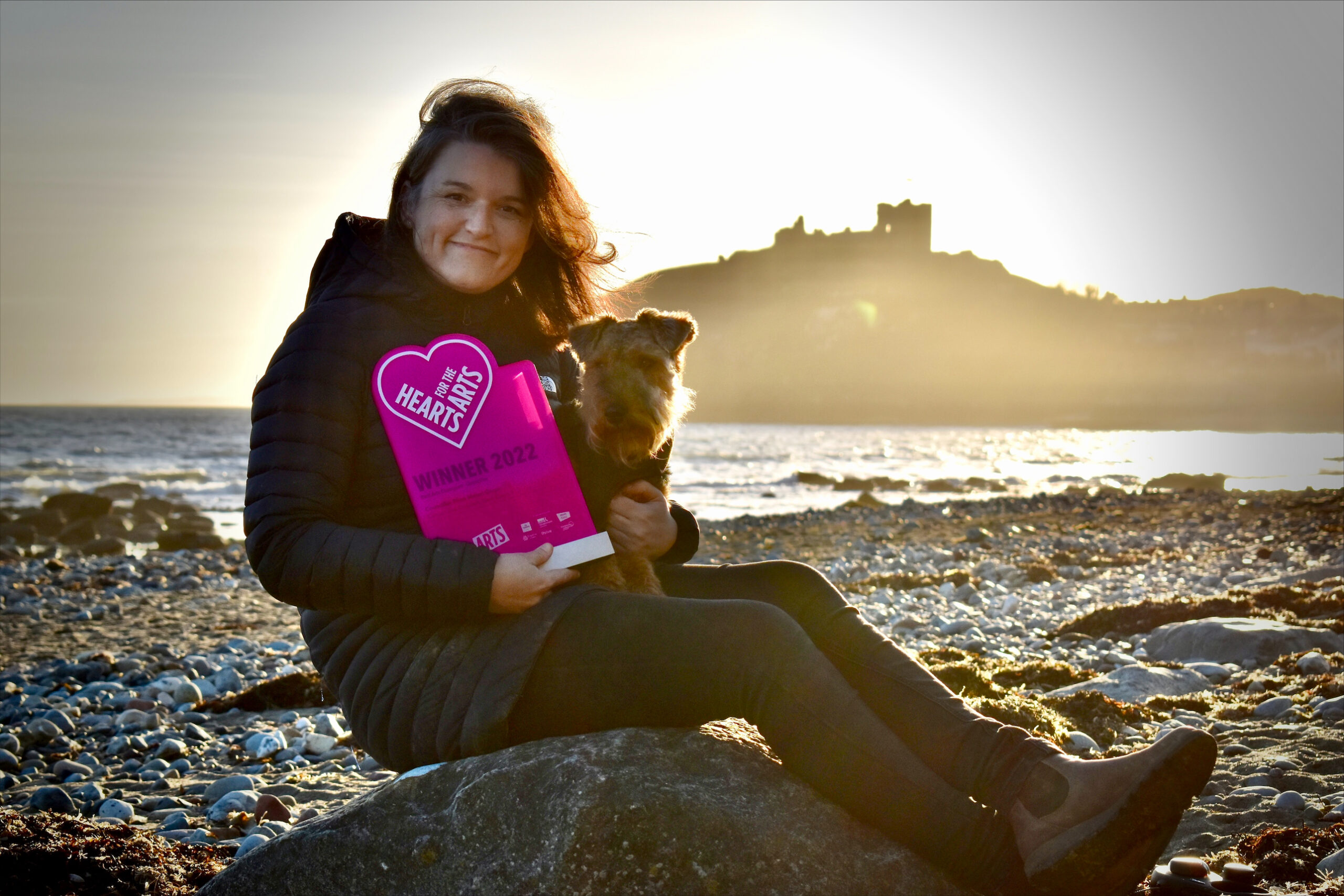 Councillor Ffion Meleri Gwyn outside Criccieth Castle with her Hearts for the Arts Award for Best Arts Champion – Councillor. Find out more about Cllr Gwyn's work and read the judges comments here.
---
You can read more about the shortlisted nominations in each category here.
Do you think your local council are doing a great job of providing creative activities and arts provisions?? Know of a person who is championing the arts against all odds? Have you been involved in an inspirational project? We want to hear all about it! Nominations for the 2023 Hearts for the Arts Awards will open in October 2022. Keep an eye on our Hearts for the Arts page for more details.